It is nearly the end of the year and while it may have been horrible, there have been moments where it was positive and that people were able to continue their accomplishments and everyday life despite there being a vaccine. One of the local accomplishments here in Addison is how Yearbook is still able to run virtually and that is something that should be congratulated.
In the spring semester of 2020, everything had changed for the worse affected Yearbook as it had messed up their plans. Yearbook had planned to distribute the books to the student who bought one. They had also wanted to complete the annual tradition of their yearbook reveal celebration. Nonetheless, they were able to do most of their plans online and with careful planning.
But that was their easy obstacle for the end of the 2019-2020 school year, when this school year had started they were faced with one major obstacle. They needed to fill in pages for their own deadline. But it would be difficult to fill pages for a highschool yearbook if there were no high school activities. Luckily, Jessica Clark, advisor for the yearbook had come up with ways to fill up the pages needed as previously
¨In the past I used to be able to say to the kids, you're in charge of the basketball page, so go to a few basketball games, you gotta take a photo, you gotta interview the kid, find them during the school day, go meet them in person but we can't do that,¨

-Jessica Clark, Advisor and Sponsor for Yearbook
It was through the use of social media and emails that would give Yearbook the necessary items that were needed. Through their use of Instagram or Twitter, they would ask for photos of students participating in activities such as doing homework, working at their job, or even playing sports.
¨My students can contact kids is through email, social media, and maybe even in their classes if their teacher allows it… but the photos have to come from the student body and the teachers,¨

-Clark
Fortunately, during the early months of the semester, fall sports were in play and that provided Yearbook some material as well. Plus the first semester has a chock full of major holidays that has also helped fill in some pages as well. Such as student´s Halloween costumes or families enjoying Thanksgiving.
But in Yearbook, there are also the internal celebrations that are missed out. Seasoned members of Yearbook will miss those traditions and will have the memories but the newcomers to Yearbook will not be able to celebrate and for some, they will never have the chance to as some are seniors new to Yearbook. But the new members will have the experience of working on the yearbook just like the experienced members.
With that, there have been some positives in working on Yearbook. It has more creativity and it is a safe option that works well.
¨A positive about online Yearbook would be that we're still bonding together and we have a bit more of freedom in choosing pictures for the book, Yes, it´s still hard, but personally, I feel these are good positives from my perspective,¨

– Senior Salvador Hernandez
With this year having many changes that people had to adapt to Yearbook still stayed the same. The work is still there, the bonding moments are still there and the feeling of accomplishment for hard work is still there, not even a pandemic could change that.
Yearbook still needs your help with photos for the yearbook. If you have any photos of you or your family celebrating the holidays please send them here: https://docs.google.com/document/d/1eXPgJH0KVMvzR4UM593Fr66lqn-qEJkOSjk1jrKu1Us/edit?usp=sharing
To those reading, if you wish to buy a yearbook, you can make your purchases here:https://dupage88.revtrak.net/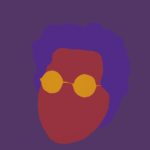 Anthony Perez is a First-Timer Senior in the AT Torch Staff. He chose to take part in the Torch to improve as a writer and to get out of his comfort zone. He decided that was the best choice as he loves the work because he views it as challenging yet fun.