Being the successor in terms of a job is not easy. When it is handed down,  that person will now be in charge of all the responsibilities the previous person had. But it offers the opportunity for new leadership and new ideas. Dr. Jean Barbanente is a superintendent on an interim level.  The School Board named Dr. Barbanente Interim Superintendent after the passing of Dr. Scott Helton from Covid-19 last December. The Board plans to name a permanent superintendent this summer.
Dr. Jean Barbanente has been involved with District 88 for a good while. She has the necessary qualifications to be a superintendent. Making her worthy of the Superintendent title should the district grant it.
Even before she was involved in the district office Barbanente was a Spanish and Italian teacher for AT. She was also a guidance director for four years. SO she has already been involved with Addison Trail for a good while before heading to the district office, in which her contributions to not only AT but district 88 are amplified.
AP European History teacher, Laura Magnavite remarks on her experience working with Dr. Barbanente, Magnavite has gone and stated that Dr. Barbanente has the experience and perspective needed for the job.
"She brings many years of experience in our district to this position. I think it is especially important that she has had the breadth of experience and perspectives necessary to be successful in the job of Superintendent: a classroom teacher, a member of the PPS Staff, a department administrator, and then a District level administrator,"

– AP European History Teacher Laura Magnavite
Dr. Barbanente is a pioneer in bringing cultural exchange students to Addison. Including exchanges with Addison and its sister city, Triggiano. She is greatly involved with district 88 with many other programs and initiatives. So much so that some say that she is a core for these programs.
"I Have had the privilege of being involved in pretty much every program decision that has happened in the district, since coming from the guidance director position coming into the district office. Everything from Blazer Pride and Warrior Code initiatives were things I was part of, initially bringing PBIS…opening up Advanced Placement, all of the culturally responsive teaching and equity work we do in the district, that's something I have directed."

– Interim Superintendent Dr. Jean Barbanente
Dr. Jean Barbanente clearly shows that she is more than capable of handling her position as interim superintendent and potentially permanent superintendent. A position that was unfortunately given to her after she had heard the news of Dr. Scott Helton's passing. She has worked with Dr. Helton for many years as more than a co-worker but as a friend.
"So a lot of the problem solving and work that Dr. Helton was doing, I was with him every day, being involved with those decisions. One one hand it was very traumatic and for me personally, Dr. Helton was one of my very best friends, we've been working together for 20 years. So it was very traumatic for me to step in that type of situation. But professionally, I've felt prepared."

Dr. Jean Barbanente
The School Board will decide on the superintendent to take over as interim means temporary. But if Dr. Jean Barbanente was given the position, it would be the perfect position for someone not only involved in our district but also with others.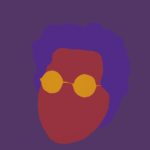 Anthony Perez is a First-Timer Senior in the AT Torch Staff. He chose to take part in the Torch to improve as a writer and to get out of his comfort zone. He decided that was the best choice as he loves the work because he views it as challenging yet fun.