The AT girls and boys cross country teams have been working hard for the 2021 season to make their way to conference and state meets in the following months.
The girl's varsity team had their first big meet on Sept 4.
Madelyn Ford is leading the team earning a time of 22.02 at the meet on
"My goals for the season are to get another conference medal on my record and to make it to sectionals. I also want to meet my time goal and continue to improve as a runner as well as in my form," said Ford.
The team has been working hard together to gain the most out of the season after not having a normal one last fall.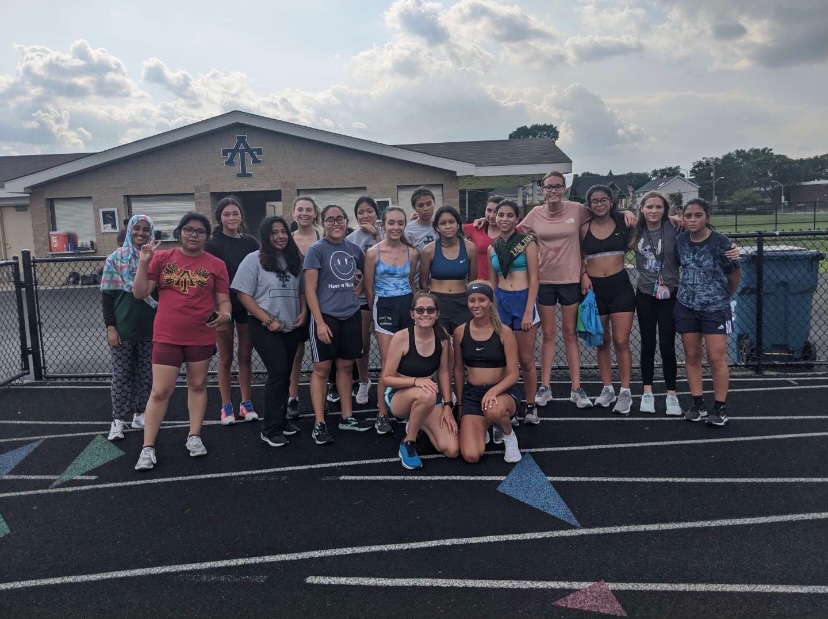 As they get used to competing again they are also getting used to the size of the team that they have this year, being one of the biggest they've ever had, which makes them all really excited.
"This team size brings me a great deal of excitement as we have many new people trying our sport and excited to participate," said Coach Kristen Olsen, who leads the girl's team.
The girls have bonded really well over the past few months that they've been practicing, pushing each other to be the best that they can be.
With many meets to come, they are excited to continue to work together and push themselves to achieve the most in the season for not only themselves but also as a team.
The boy's varsity team also had its first big meet on Sep 4
Alexander Martinez leads the team by earning a time of 17:10 at the meet.
As they are returning back into having a real and normal season they are happy about being able to continue many of the team activities they missed out on last year.
Not being able to bring all the runners to events with all the restrictions they faced last year they are excited to bring back that team atmosphere that lacked last season.
Working to be competitive as each individual works on personal bests, and the team works together to make the most of the season
Coach Brad Donaldson said, "Every year, we have similar goals. To be as competitive as possible in our conference and to qualify individuals and a team to the Sectional Meet and then hopefully on to State. But I think this year we also have to look at rebuilding the team atmosphere- since we couldn't bring the entire team to all the meets last year."
The team is coming off their best season last year with the determination to be even more competitive with a goal to even more teams at conference and state this year.
They have added many new runners to the team this year that are looking forward to running real races with hundreds of competitors.
There are also many runners who have been on the team for the past few years working hard to make their way to state.
With many runners of different abilities, they are all doing their best to make not only themselves but also each other better.