AT junior Alicia Lloveras became the first Blazer to qualify for the IHSA state badminton competition in 3 years after her 4th place finish at sectionals in late March. Lloveras, who placed 33rd in the state, was both honored and thrilled by the opportunity.
At the sectionals competition, Lloveras won a close first match to place herself in the winners bracket. After losing her second match to one of the top seeds, Lloveras had to play an intense match in order to qualify for state.
"When I won my 2nd match at sectionals, it meant that I was going to state. I was very excited and happy because this was a goal that I have been working towards since this year," said Lloveras.
After officially qualifying, Lloveras was cheered on by the rest of the varsity team. The team agreed that the state qualification was both special and inspirational.
"My teammates and coaches were very supportive," said Lloveras. "For my team this means that anything is possible because I started playing badminton as a freshman and got to state my junior year."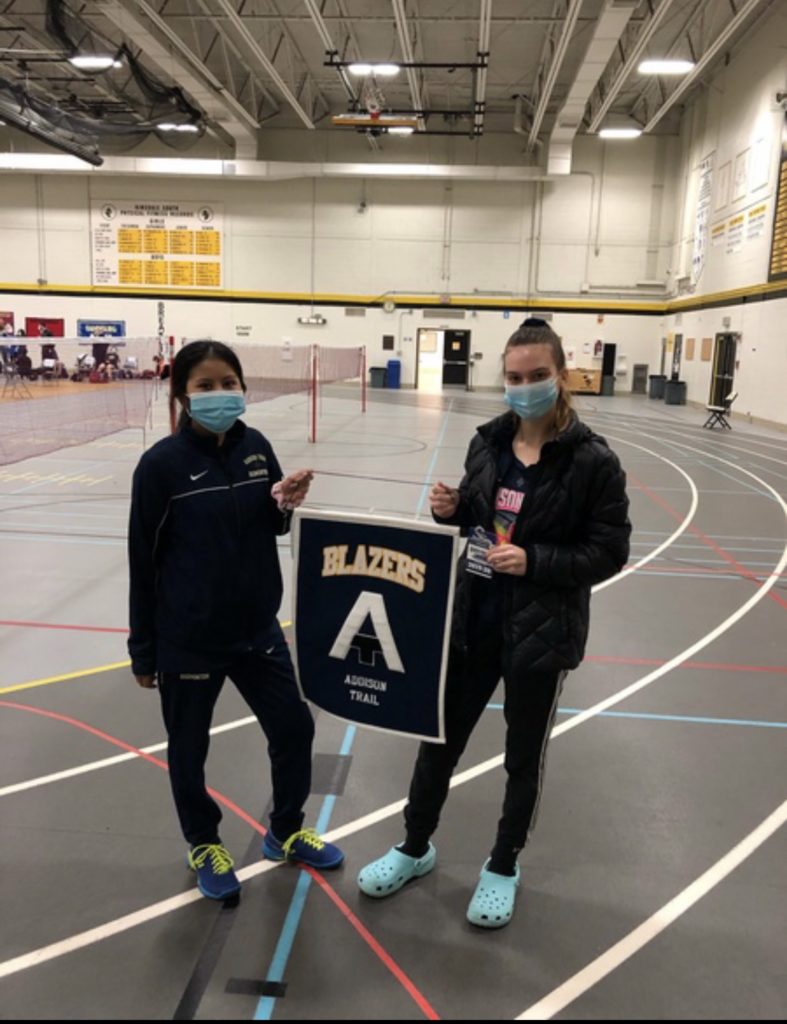 Lloveras played at first singles, the top spot on the team. Teammate Emma Walis, who played right behind at second singles, was one of Lloveras's biggest supporters.
"I felt really proud of her," said Walis. "As first singles, she acts as a role model for the rest of the team and has represented our school well."
Varsity Coach Eric Norberg also recognized Alicia's special role on the team and dedication to getting better.
"Last year, after COVID stopped our season, Alicia worked extremely hard, on her own, and in the off season," said Norberg. "Then I played her and she beat me. My eyes opened up and I realized then she could make it to state."
During the state competition, Alicia received a win in her first match, taking her to the winners' bracket. After losing the second match, she was a nailbiter of a third match. Alicia lost her final match against Hinsdale South, placing her as the 33rd best singles player in the entire state of Illinois.
"I am very proud of my third match because it was very close and my smashes were on point," said Lloveras. "My goal to help me do even better next time is to make my shots more accurate."
As Lloveras sets goals for future matches, she is also looking ahead to her senior season.
"I was a little bit nervous this year but I focused and did my best. My goal for next year is to make it to state again," she said.
Coach Norberg felt that the entire team would continue to advance just as Lloveras did.
"Next year, I can see us continuing to develop and winning more as a team," he said. "I would like to get more All-Conference players next year. We have a good core group of Varsity and JV players that will step up and help us accomplish that goal."
Rising seniors like Walis plan to head the team in this goal along with Lloveras.The fact that Lloveras reached her goal is an encouraging message for the team as its players reach for theirs.
"Alicia's accomplishment means that anything is possible when it comes to badminton," said Walis. "Although making it to state has not been a personal goal for me, I do plan on working harder next year in hopes I may place for state. After watching Alicia win, I have more motivation to play harder and see where the ambition takes me."
Lloveras plans to work hard in the offseason and be ready to make another run next year. She and the rest of the Blazers will start up their fight again next February.