Swimmer Carly Zaprzal committed to become a Division 1 athlete at the University of Wisconsin at Green Bay as a member of the swim and dive team next year.
Zaprzal, a senior at AT, was a member of District 88's ATWB swim and dive team for all four years of her high school swim career. Next year, she will compete against athletes from around the midwest as a member of the Horizon League Conference.
Zaprzal described the opportunity as an incredible honor.
"To be a D1 athlete is huge," she said. "It is a job rather than a hobby and it's a big commitment."
Zaprzal's swim career began when she was eight years old. She began on the Wood Dale Park District team and later on joined the Addison Frogs, a team affiliated with the Addison Park district. Soon after she began club swimming and her success there lead her to even bigger accomplishments.
She described the way a decision from her mother led to more than she could have imagined.
"My mom thought swimming was a good idea because I had always loved being in our pool during summers, so we gave it a shot. I've traveled, gone to state and sectional club meets, and am even a part of my club's national team, where I've been able to make friends across the state of Illinois," Zaprzal said.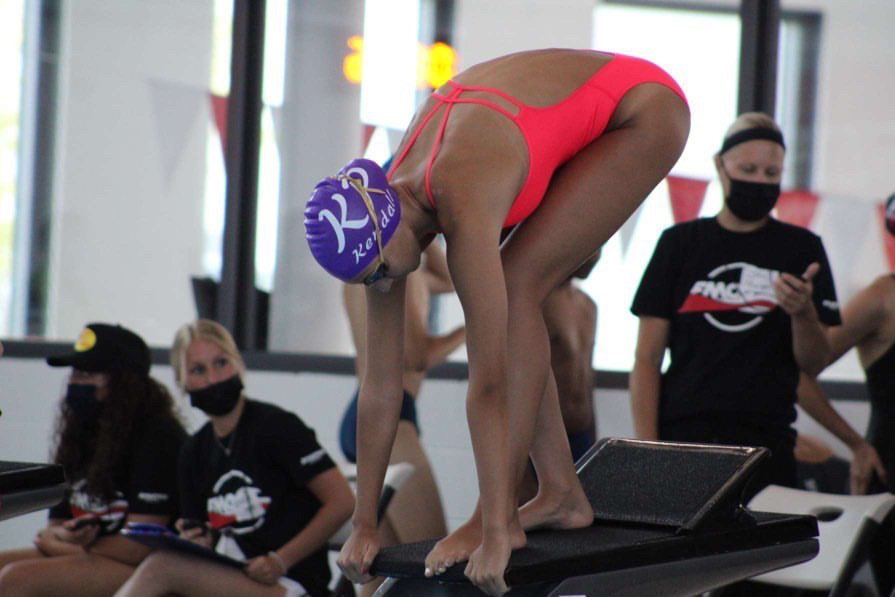 At AT, Zaprzal excelled, earning all conference honors and even coining herself a signature event, the 100 meter breaststroke, where she championed the West Suburban conference this year.
Teammates felt that Zaprzal had a huge role in the team's success.
"Swimming with Carly [Zaprzal] definitely affected my view on the sport, for sure," said teammate Suzzanne Ramirez. Ramirez, a senior, has shared the pool with Zaprzal for four years. "She pushed me to my limits, and encouraged me when no one else would," Ramirez said.
Zaprzal hopes to continue her profound success in college.
"As I go into college, I hope to maintain a consistent growth like I have been throughout the years," she said. "I also hope to be able to represent my team as I go into the Horizon League conference,"
She also commented on the surrealism of the experience.
"It still hasn't hit me that I'll be competing at a D1 level," she said.
Ramirez attributed Zaprzal's opportunity to her drive.
Carly has this passion for swimming that's rarely seen in athletes, and you can tell it's everything to her. It's so admirable how she prioritizes swimming and continues to excel in it no matter how she feels about outcomes in her races at times," she said.
For Zaprzal, Green Bay was a clear choice when they reached out with an offer.
"Green Bay was my first choice of school, as they were the first school to reach out to me. I had a really good relationship with the coach, and I wanted to stay closer to my family, while still having a little distance," she said.
As Zaprzal looks to the future, her family and friends share her excitement.
"She [Zaprzal] is truly deserving of this opportunity, and I'm so excited to watch her race in the UW Green Bay stands someday,' said Ramirez.