AT sophomore Maya Reyes has been using her online baking business to earn money and utilize her passion for baking.
Her shop, which is housed on Instagram under the handle @maya_desserts05, offers customers a variety of treats ranging from cupcakes, cookies, crepes, and even pies, a fan favorite.
Reyes said that her love for baking is a result of the positive environment it creates for her and others.
"Baking is almost like a stress reliever for me because I can focus on one thing and be really happy. Making food and feeding other people makes me happy," she said.
Reyes discovered her passion for baking in 6th grade after watching cooking and baking videos online and trying it out. Unlike most hobbies, which she said she picks up for a little while and then stops, baking stuck with Reyes.
"I tried it out and I started off doing really well. Once I started, I couldn't stop because I loved doing it," said Reyes.
Upon realizing her talent, Reyes began bringing desserts to school for her friends and sometimes even making small sales. After encouragement from a friend, she decided to make her hobby into a business.
"I thought that if people were willing to buy little things they would buy bigger portions of them as well," said Reyes. "I decided to turn it into a business so I could make money for the things that I make."
Reyes now takes orders big and small through direct messages on Instagram. She is considering expanding her business in the future.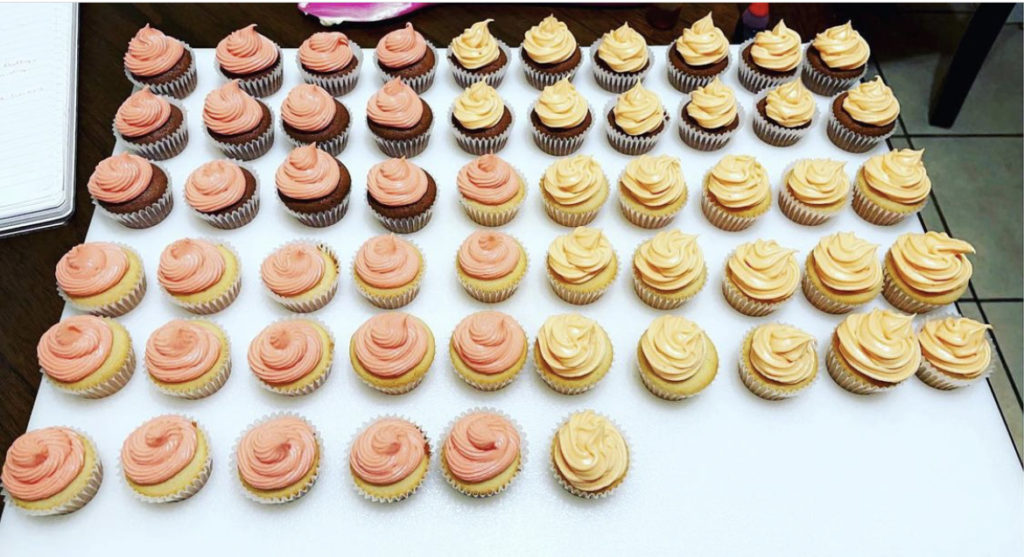 Despite her success, Reyes described challenges of managing a business along with being a high school student.
"There are times where I have a lot of things to get done and an order to fulfill and so I'm unable to work, which is difficult," she said.
She added that maintaining a budget is a struggle when taking ingredients, packaging, and more into account. She said that finance skills are something that she has learned from both her business and her mom.
"I really have learned alot from my mom," she said. Reyes' mother, who has her own business which sells flower ornaments, was one of the inspirations when starting the baking business.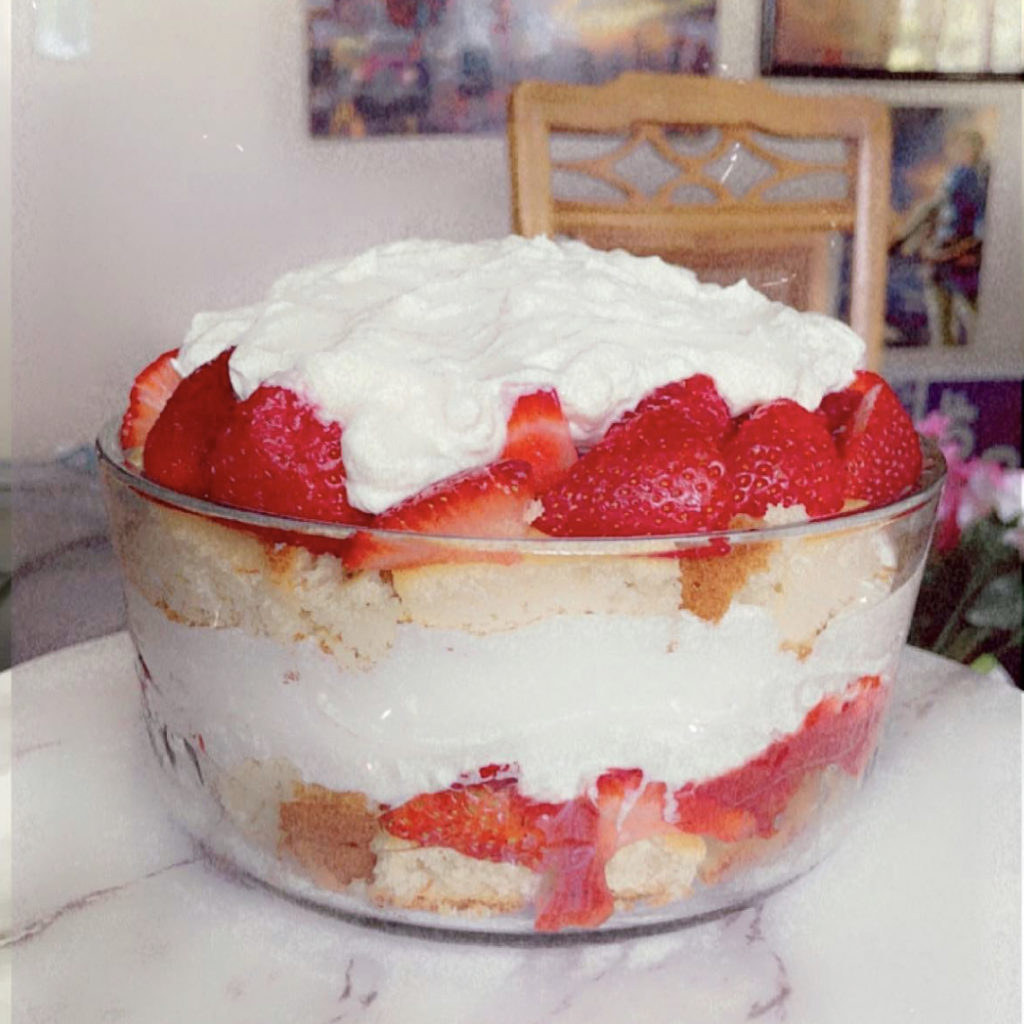 Maya makes a strawberry trifle for an order. Reyes plans to expand her selection further.
"She really helped me learn how to set prices. You can't just set a price. You have to consider so many things like time, effort, and ingredients," said Reyes.
While her baking business is an important part of her life, Reyes also makes desserts for free for friends and family and often provides food during gatherings.
Several of Reyes' friends attested to her baking talent.
"I thought Maya [Reyes'] baking skills were phenomenal," said Sara Bojczuk, a friend and tennis teammate of Reyes. "You can tell she pays attention to every detail of every dessert. Her cupcakes tasted amazing and were beautifully decorated."
Although she is uncertain about whether she wants to make baking a career, Reyes said baking is something that will be part of her life forever.
"I want to continue for the rest of my life," she said. "I have fallen in love with baking. A part of me would be gone without it."
Students and staff members interested in placing an order can reach out to her bakery's Instagram.