AT has a ton of different possibilities and opportunities for its students. One of the most important opportunities is the Seal of Biliteracy, but a lot of students may not know exactly what the Seal of Biliteracy is.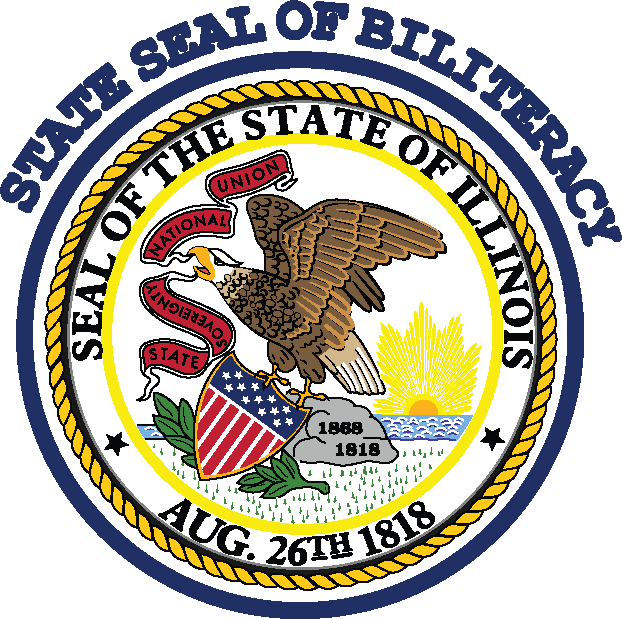 Amanda Robles, the World Language Department Chair said, "The Seal of Biliteracy is a credential that can be used to help our students in the future. It can be used on job applications, résumés, LinkedIn profiles as well as college applications to officially demonstrate language skills in English AND another language. In the State of Illinois, public colleges and universities are required to award 2 years of college credit for students who have earned the Seal of Biliteracy," Usually, students who qualify for the Seal of Biliteracy are seniors, but some underclassmen may be able to qualify.
"Students earn the Seal of Biliteracy by earning qualifying scores on English and other language tests. Some of our students are able to accomplish this prior to their senior year because of SAT and AP scores. However, we only offer additional testing (AAPPL, STAMP, and ALTA tests) to seniors. Once students have earned qualifying scores in both English and another language, we (the D88 Biliteracy team) add the information to a student's record and it shows up on their official transcript and diploma," said Robles.
AT and Illinois have been doing the Seal of Biliteracy for some time now, which is not surprising with the number of multilingual students we have in the state.
"I am not sure how long the school has been doing the Seal of Biliteracy. However, the State of Illinois adopted the program in 2013, and it was one of the first states to adopt this program. All states have their own program with their own standards, but Illinois has one of the highest standards of all of the states," said Robles.
Both Willowbrook and AT have some advantages to the Seal of Biliteracy that other schools do not have.
"District 88 is unique in that they pay for the tests and offer multiple testing dates. Other schools may do the same, but I know of other schools that do not recruit/promote the program as much as we do and they require the students/families to pay," said Robles.
The benefits of the Seal of Biliteracy are very profound and important to those who chose to go for it.
"The Seal of Biliteracy is more than an award. While the certificate and celebrations are really nice and important, the most important thing to know about the Seal of Biliteracy is that it is so helpful in the future for all of our students, regardless of their plans after graduation. Whether students are planning on entering the trades, armed forces, or college, the Seal of Biliteracy is one of the few ways that we can formally recognize our language skills," said Robles.
If you are interested in the award, you should talk to your language teacher about testing.
"If you are a senior and you speak another language, you should be testing! We will be offering testing again for seniors during Semester 2," said Robles.