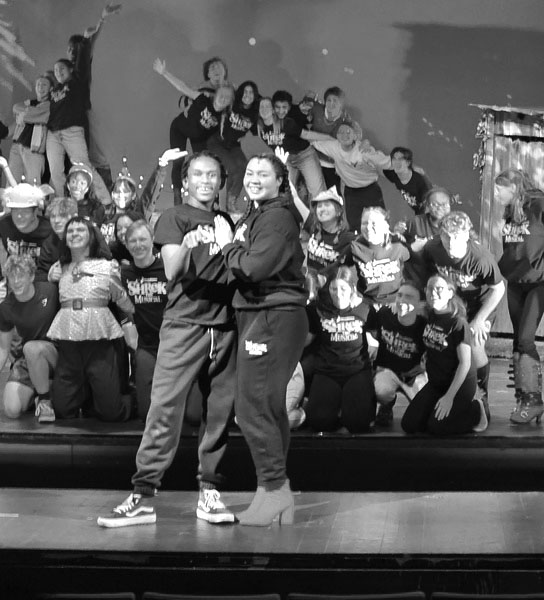 AT students had the amazing opportunity to work in the production of "Shrek the Musical" at All-state. The best of the best theatre students from various different high schools came together to audition for a part in the musical or a part of the crew. AT's very own Angela Anello, who starred as Donna Sheridan in last year's production of Mamma Mia, played the part of the Dragon.
"In the beginning of summer in 2021, I had to audition. A few weeks later, I got a callback and then about a week later I found out that I got the role of the Dragon in Shrek the Musical," said Angela Anello.
The event was very exciting to be a part of and allowed students to gain more knowledge and experience behind the art of theatre.
"The most exciting part was seeing the show change and grow tremendously from the first weekend of rehearsals to where it got the weekend of the festival at UofI," said Anello.
People learn best when put into real-life situations, and All-state was just that. All-state was a chance for Theatre students to experience a professional theatre production outside of a high school setting. With the reality of the production, it came with its hardship.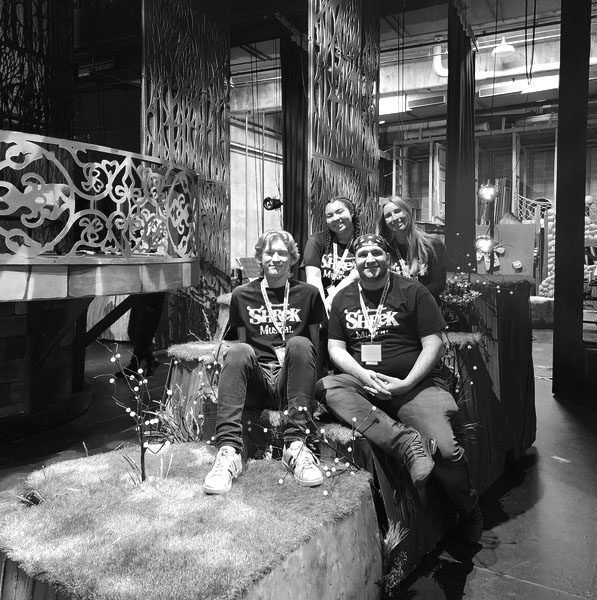 "I feel like I learned a lot of patience. With many hours of rehearsals, tach, lighting, and set changes, it takes so much patience to get through it all," said Anello.
Despite any difficulties, the event overall was an amazing experience for students hoping to pursue the art of theatre after high school.
"I met so many new people and I've made countless new friendships along the way with people all over the state of Illinois. Not only other high schoolers, but also adults from other schools and they have been the best team and never failed to put forth the most care for us," said Anello.