AT varsity football added to its losing record with losses to rival Willowbrook (48-13) on March 26 and Downers Grove South (28-14) on April 1 after a frustrating lack of success on both sides of the ball. These games marked AT's second and third losses of the season, bringing them to 0-3.
Particularly frustrating for the Blazers was the rivalry loss against Willowbrook, as it marked AT's fifth straight loss to the Warriors.
The game started out looking hopeful, as senior running back Eric Reed broke tackles for a long touchdown rush, bringing the score to 7-6 Warriors. However, Willowbrook quickly answered with a 48 yard rushing touchdown from running back Jalen White and then proceeded to run away with the game.
The Blazers sparked excitement once again when they put together a nice drive down the field with under 2 minutes to go in the first half. However, their efforts fell short as they failed to put points on the scoreboard..
After a dominant first half performance by Warrior running backs White and Josh Brown, who combined for 6 rushing touchdowns, along with an unproductive offense for AT, the Blazers stumbled into halftime trailing by a score of 41-6.
"We gotta do a better job," Head Coach Chris Bazant told his team at halftime. "Don't fall asleep."
"There are no answers for a missed assignment," added Assistant Coach Kendrick Thomas. "We aren't doing our assignment. That's all it is."
The Blazers stepped up in the second half, playing a much better game on defense. Willowbrook's only score came on an 11 yard touchdown pass by freshman Quarterback Arthur Palicki late in the third quarter. Linebacker Reed kept the game interesting with a big interception.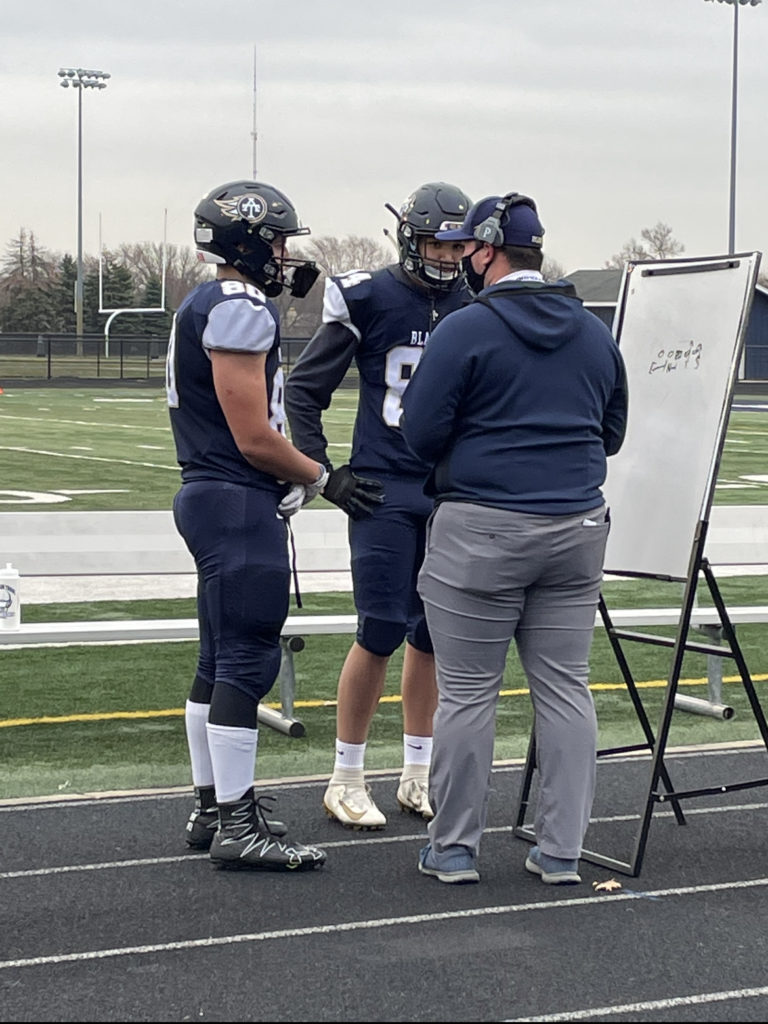 Offensive frustration outweighed defensive success, however. After being picked off, Willowbrook immediately snuffed out the Blazers' momentum when junior Defensive Back Nicholas Mabutas came up with an interception on the very next play.
The offense finally figured it out in the fourth quarter with another touchdown run by Reed after a drive to the end zone put together by junior Quarterback Sammy Renc. Junior Receiver Uzair Ahmed made a sideline catch within the 5 to set up the rush.
"Setting up the touchdown felt great," said Ahmed. "I wish I was able to get in the endzone on the catch, but as long as we got the points I'm happy."
Despite the big plays, Reed still was hungry for more.
"I know I had more to prove," he said.
After a failed onside kick, the Warriors ran down the clock and the game ended with a final score of 48-13 Warriors.
"We need to make some changes," said Bazant. "We hurt ourselves, we beat ourselves, and they beat us."
Moving forward, Bazant wants to play boldly and improve.
"We have to play with confidence. It starts tomorrow," he said.
Unfortunately, the Blazers faced similar problems during their battle against the Mustangs.
However, Reed stepped up again with his second straight 100 yard rushing game and Ahmed hauled in 8 passes for 84 yards.
The final score of 28-14 showed a closer game and hopeful signs of improvement for AT.
"No matter what the scoreboard is, we get better and better each week," said Renc.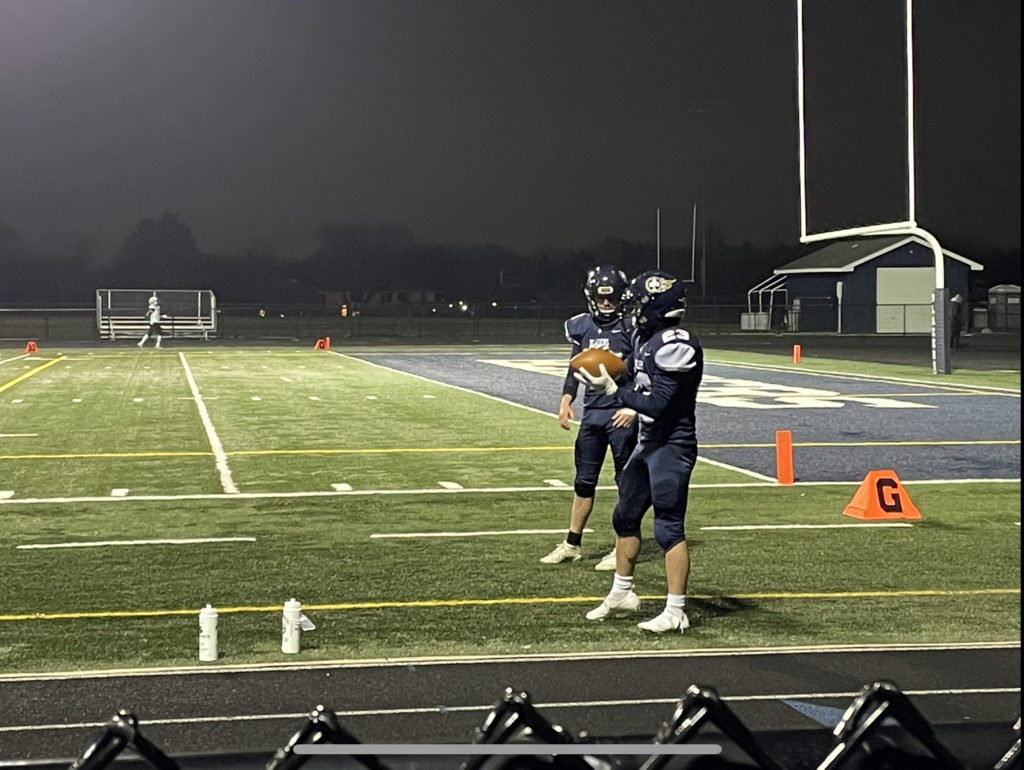 The Blazers will head to Leyden to take on the 0-3 Eagles on Friday, April 9. They will look to advance to 1-3 and get back on track. Reed expressed his confidence that the Blazers will make the necessary changes.
"I am always proud of my team. We had some players stepping up to play new positions and they gave it their all," he said. "I am expecting big things in the next few weeks."