With the NFL draft just hours away, here's a final look at where I think some of the top prospects will end up in the first round.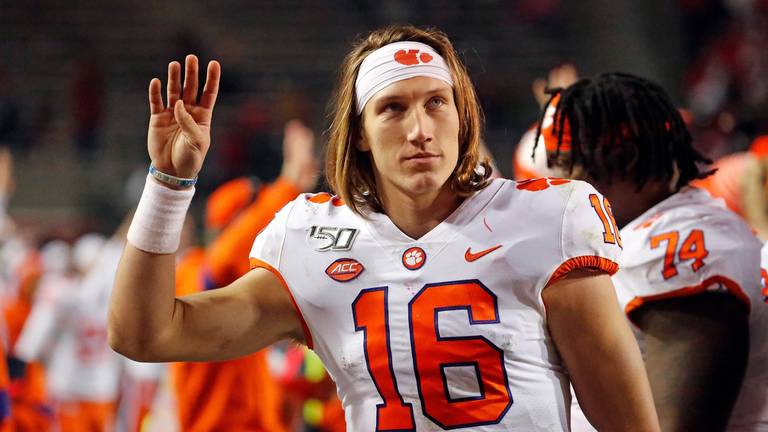 Jaguars: Trevor Lawrence, QB, Clemson
This is by far the easiest prediction in the draft. Lawrence is the clear top dog in this Quarterback class and would fulfill a key need for the Jags, who have ranked near the bottom of the league in offense and have lost 10 or more games in 9 of the past 10 seasons.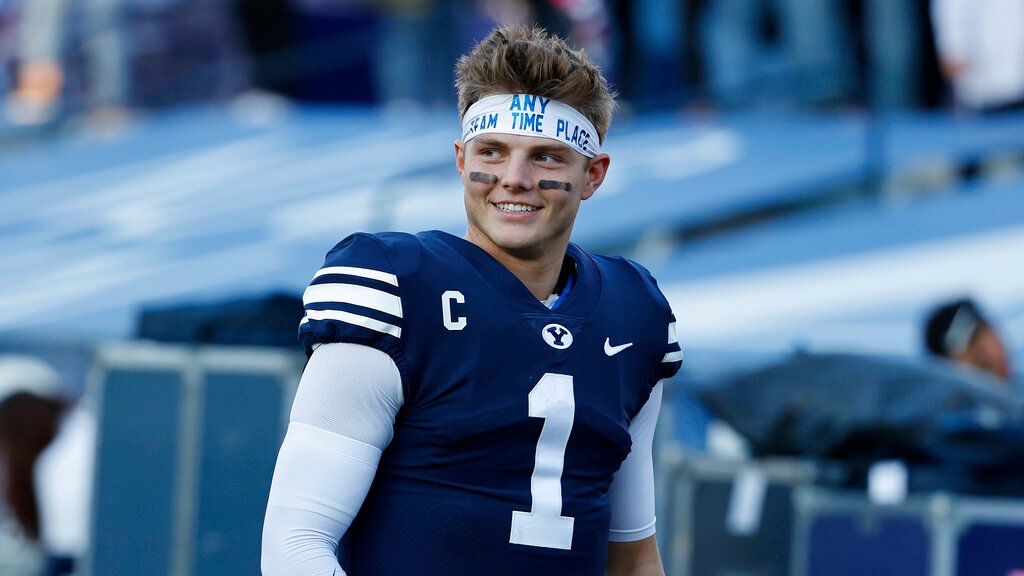 Jets: Zach Wilson, QB, BYU
The Jets seem to have locked into taking a Quarterback at pick 2, having traded Quarterback Sam Darn old to the Carolina Panthers in March. Wilson seems to be a clear choice for the second pick, having had a tremendous season with impressive numbers despite his limited competition.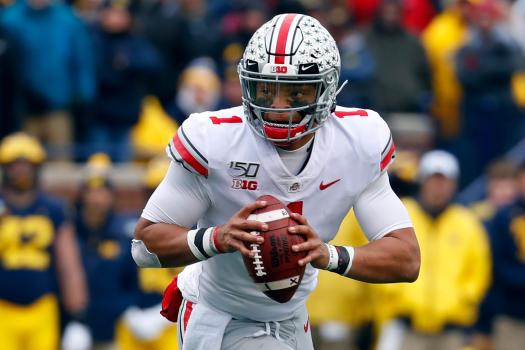 49ers: Justin Fields, QB, Ohio State
Three Quarterbacks in a row? Very possible. The 49ers gave up a huge amount of draft capital including the number 12 pick and three future draft picks, including 2 first rounders. Amidst rumors about getting rid of Jimmy G, I think the 49ers will go all in and select one of the elite quarterbacks in this draft – Justin Fields. Fields strong arm and quick decision making would be a huge upgrade to this San Francisco team.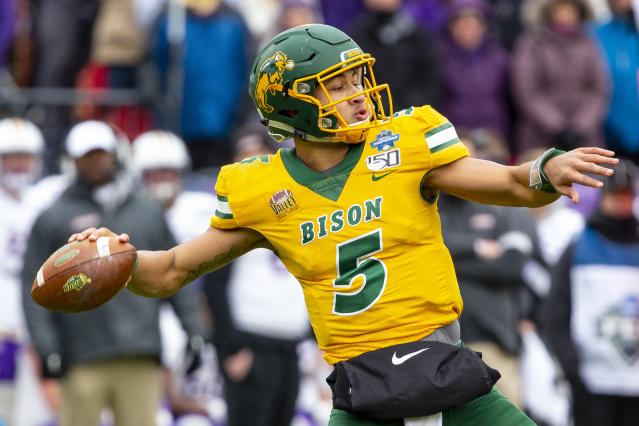 Falcons: Trey Lance, QB, NDSU
Now it's a little too ridiculous. 4 Quarterbacks in 4 picks?! While Lance isn't the clear pick here, he would make sense for Atlanta if they're unable to trade back. With two years left on an aging Matt Ryan's contract, the Falcons may want to choose a solid prospect who can learn under a veteran like Ryan. Given the early draft position, it would be difficult to pass up a guy like Lance, whose athleticism and decision making was impressive at North Dakota State. If the Falcons don't go Quarterback here, I'd like to see them pick up a weapon in Tight End Kyle Pitts or trade back and draft a top Corner.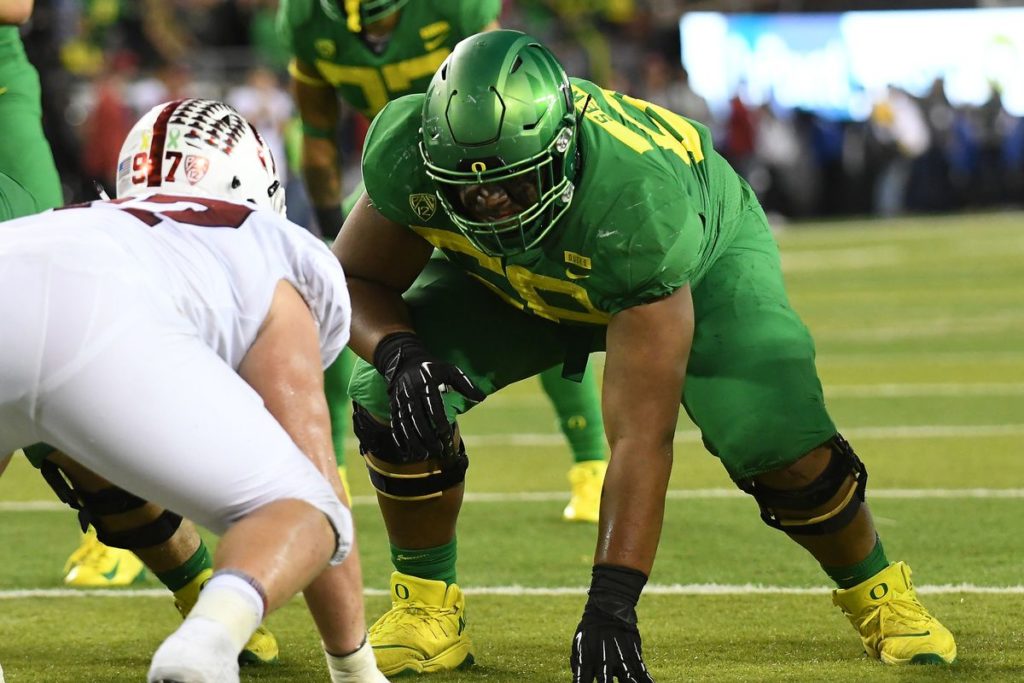 Bengals: Penei Sewell, OT, Oregon
After a nasty knee injury, the Bengals are going to want to add some upgraded protection for Joe Burrow. At the 5th overall pick, why not snag the best tackle in the draft? Although he opted out of the 2020 season, Sewell's clean tape should make him the clear pick for Cincinnati. I'd be shocked if the Bengals passed up on Sewell given the deep receiver class that would allow them to fulfill their need at this spot in a later round.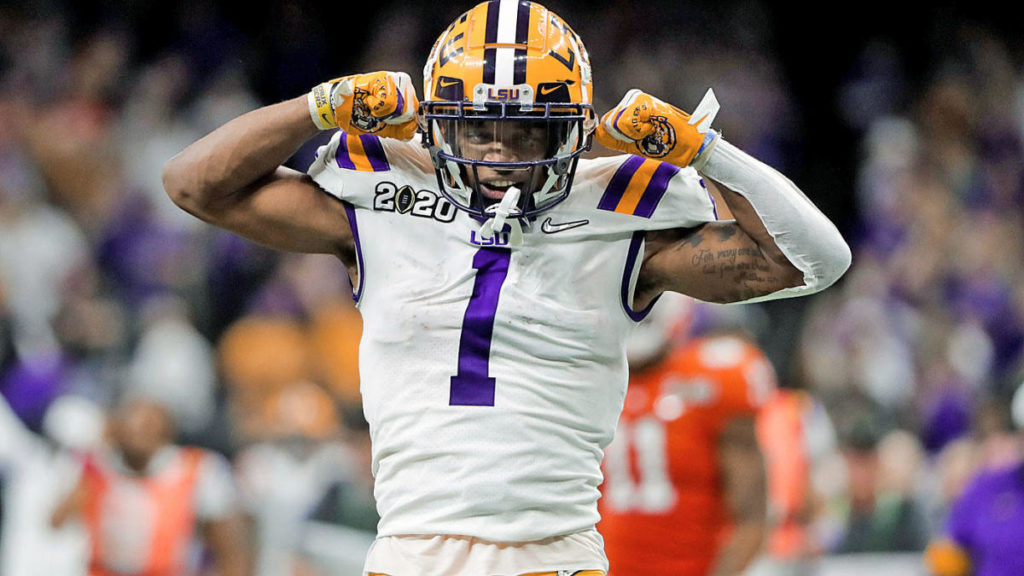 Dolphins: Ja'Marr Chase, WR, LSU
The Dolphins pick up a big-time weapon to join Will Fuller and Devante Parker. An upgraded receiving corp would mean business for this Miami team. Chase is the consensus best wideout in the draft and a great fit for a team that is looking to build around Tua Tagovailoa.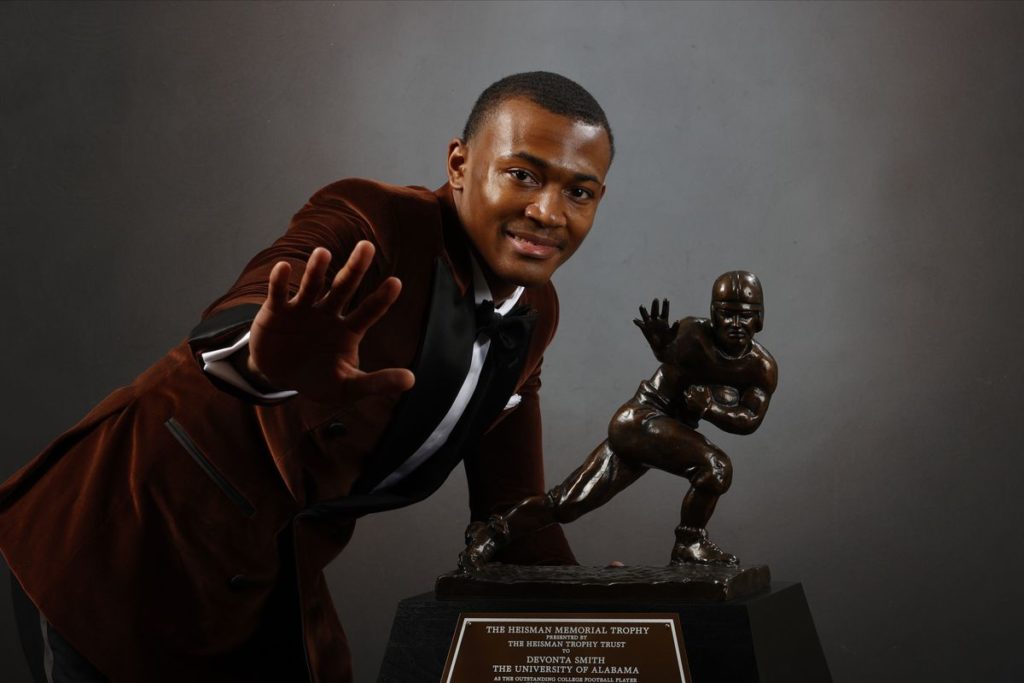 Lions: Devonta Smith, WR, Alabama
Kyle Pitts is intriguing if he's still here at this point. However, with TJ Hockenson still serving as a phenomenal Tight End for the Lions, I have Detriot passing and taking Heisman winner Devonta Smith. Smith balled out at Alabama and his numbers show that he could help the Lions utilize their deep passing potential, having led FBS with 589 receiving yards and 8 Touchdowns on targets of 20+ yards in 2020.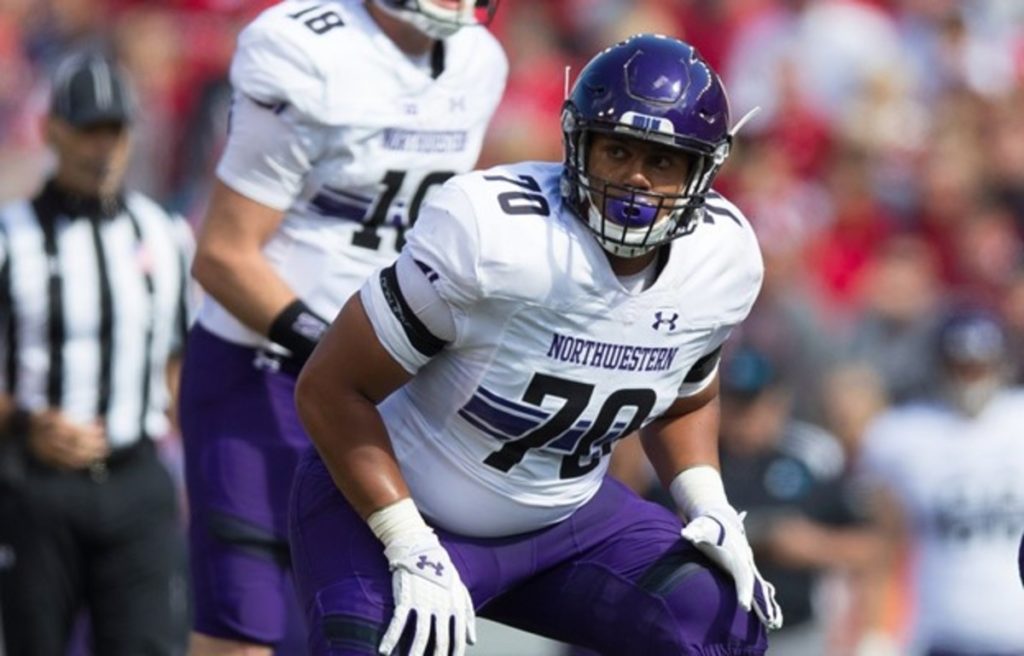 Panthers: Rashawn Slater, OT, Northwestern
The Panthers need an upgrade at the Left Tackle spot and Slater would be an immediate and obvious choice to do so. Having taken a gamble on Quarterback Sam Darnold, the Panthers will need to ensure they can build around him to elude their ongoing cycle of mediocrity and their position at pick 8 puts them in the market for the second best Tackle in the draft.
Broncos: Patrick Surtain II, CB, Alabama
It seems as though the Broncos are out of the Quarterback picture, having just acquired veteran Teddy Bridgewater and keeping Drew Lock. Surtain, the reigning SEC defensive player of the year has put up an impressive record at Alabama and is regarded by most as the best Cornerback in the draft. Surtain would add a big time play maker to a strengthening Denver secondary.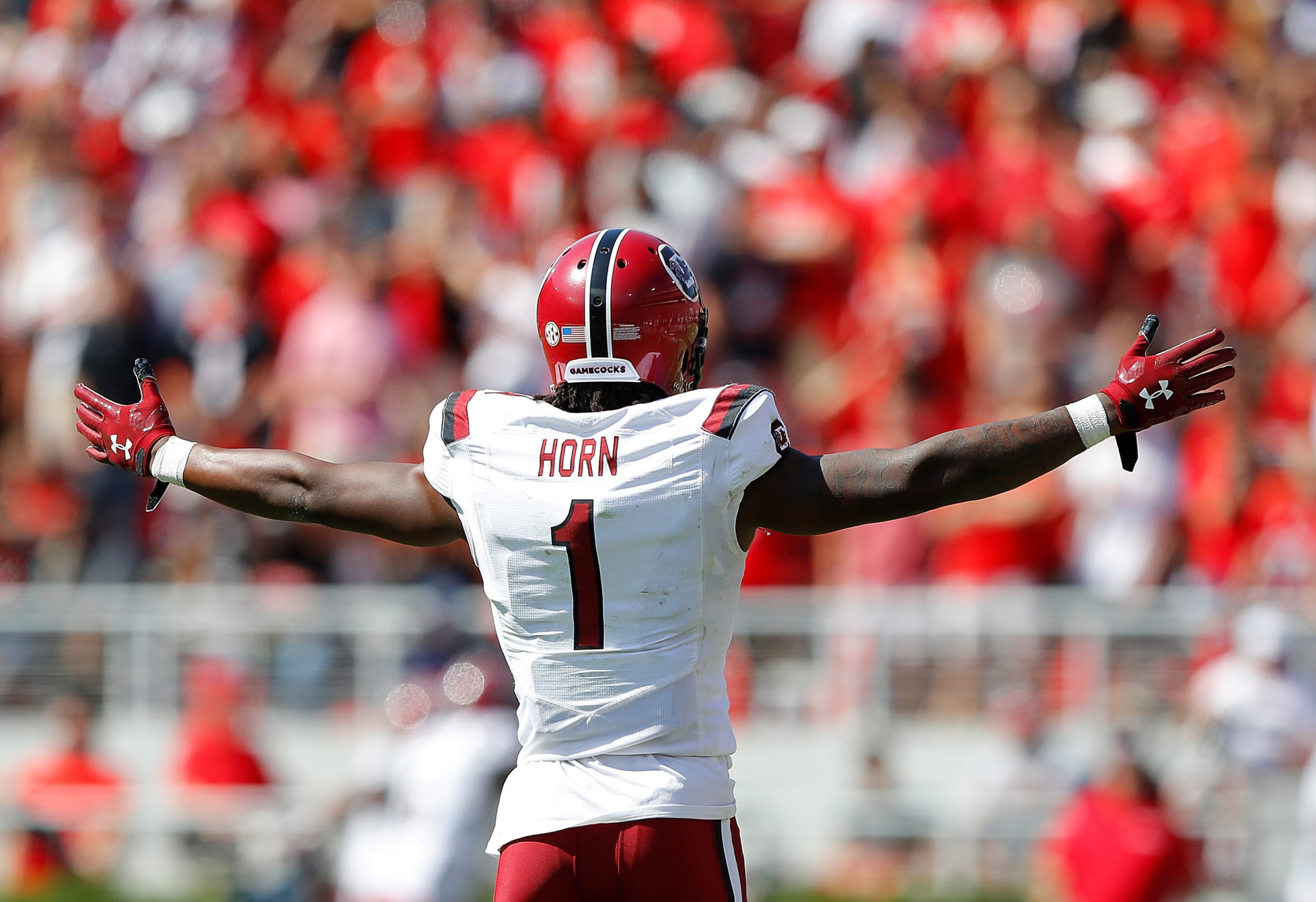 Cowboys: Jaycee Horn, CB, South Carolina
Horn seems to perfectly fit for the Cowboys, whose defense was nothing short of painful to watch last season. The defense allowed the most points ever in franchise history last season, including 34 touchdown passes, so the front office is going to want to take action to turn this around. Horn has proven his playmaking ability at South Carolina and will likely be the second Corner off the board, given Virginia Tech Cornerback Caleb Farley's health condition.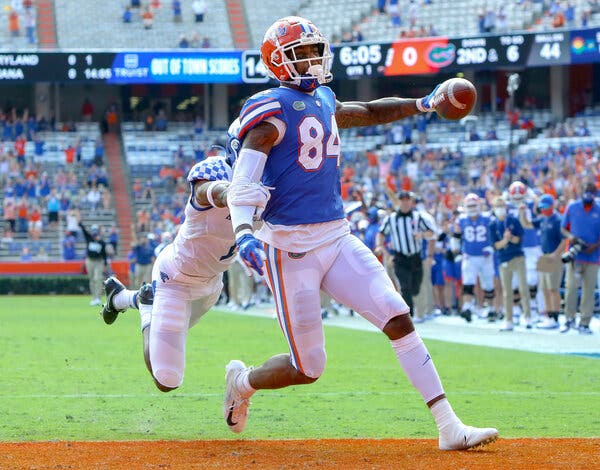 Giants: Kyle Pitts, TE, Florida
Kyle Pitts is an absolute baller and is likely to come off the board much sooner than 11, but if he somehow falls to the Giants, he is a steal for this franchise. Pitts can do it all and would provide a weapon at both the Wide Receiver and Tight End role for New York. Pitts' domination at Florida, huge wingspan, and ability to outplay the defense all point to him being a dangerous player from day 1 in the NFL. Pitts would be a phenomenal weapon for Quarterback Daniel Jones and a huge upgrade to a team that finished 31st in scoring last season, should he fall this far.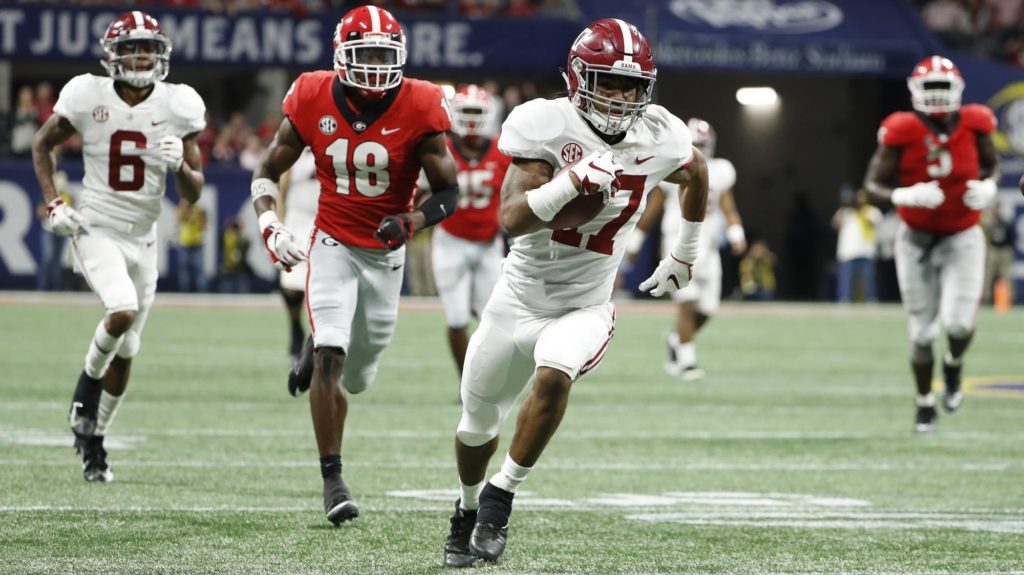 Eagles: Jaylen Waddle, WR, Alabama
The results of the Jalen Reagor pick last year were underwhelming for the Eagles, so it may be time to try again. Jaylen Waddle is tiny, standing at 5'9″, but is speedy and poses a considerable threat to the defense. He is regarded by many as an even better prospect than former teammate and Heisman winner Devonta Smith.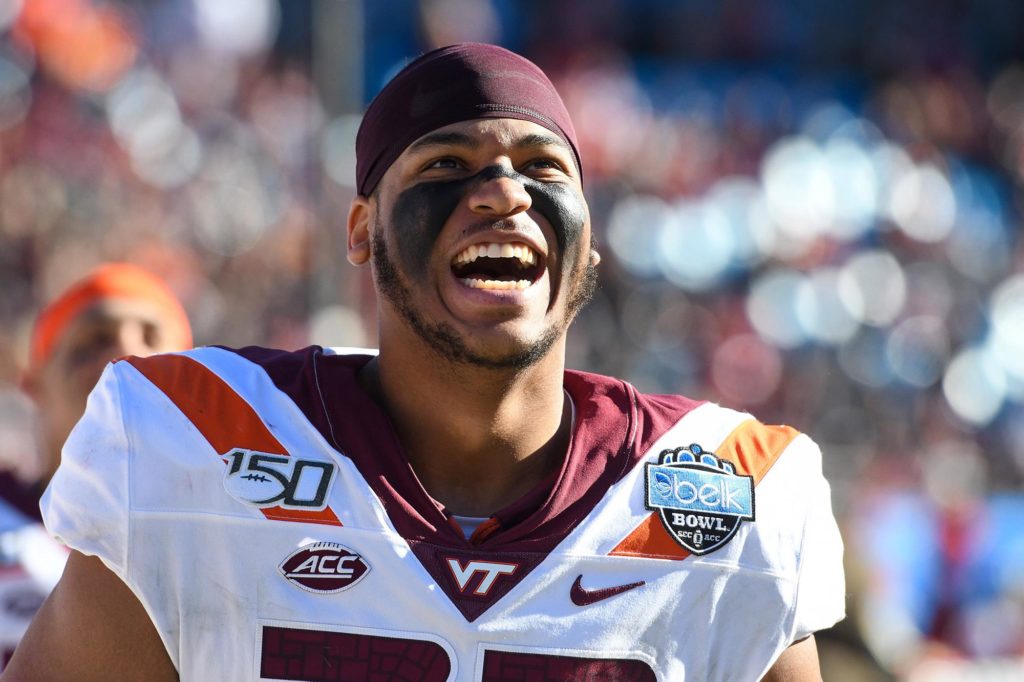 Chargers: Christian Darrisaw, OT, Virginia Tech
The Chargers are coming into this draft with an obvious need at Left Tackle. With Sewell and Slater already likely off the board at this point, Darrisaw would be a great choice for the Chargers to fulfill this need long term. Darrisaw's composure and pass protection skills make him a great fit to protect Herb and worthy of the Chargers' first-round pick.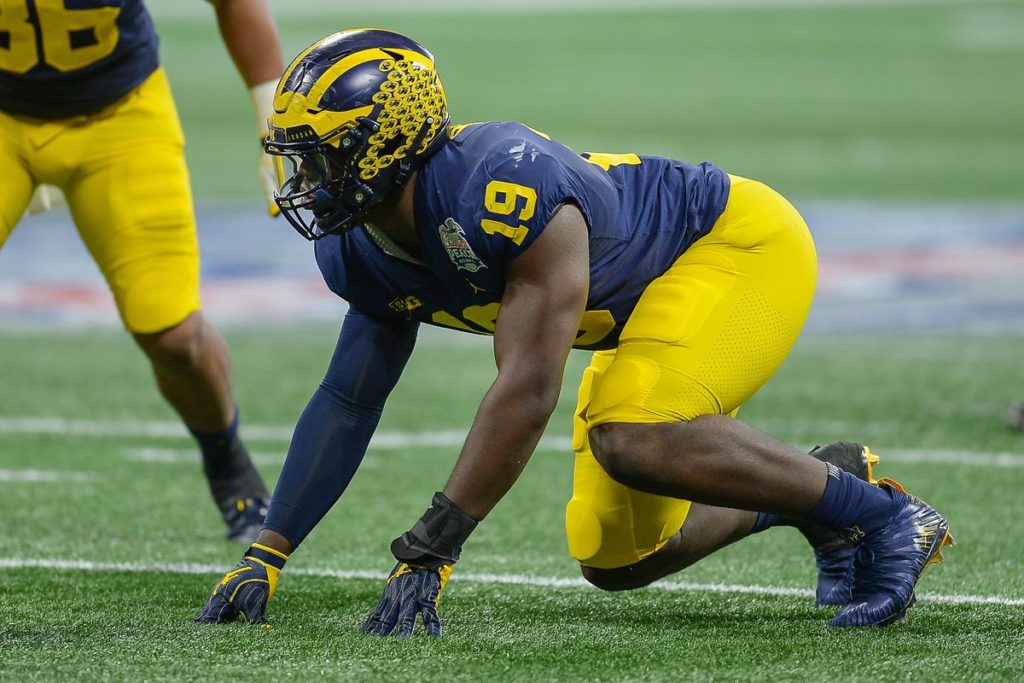 Vikings: Kwity Paye, DE, Michigan
The Vikings are a bit of a mystery to me. Their needs are clear, but it is not at all clear which need they will fill in the first round. Paye is quick, explosive, and possesses skills that would greatly help out the Vikings' defense. Paye is a big guy who can stop the run and has the potential to be a serious problem for offenses as a pass rusher.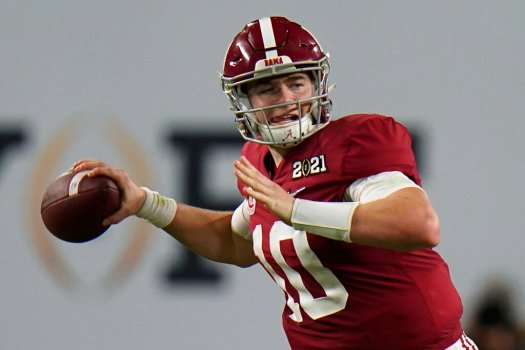 Patriots: Mac Jones, QB, Alabama
If Mac Jones is still available here, I'd say there's a good chance he gets picked up by Belichick and the crew. Jones was impressive at Alabama and has the potential to come off the board as early as pick 3, but lacks mobility, which may hurt his stock and make him remain available until pick 15. I think the Patriots have a good shot at Jones, who would look to lead the offense which struggled last year under Quarterback Cam Newton.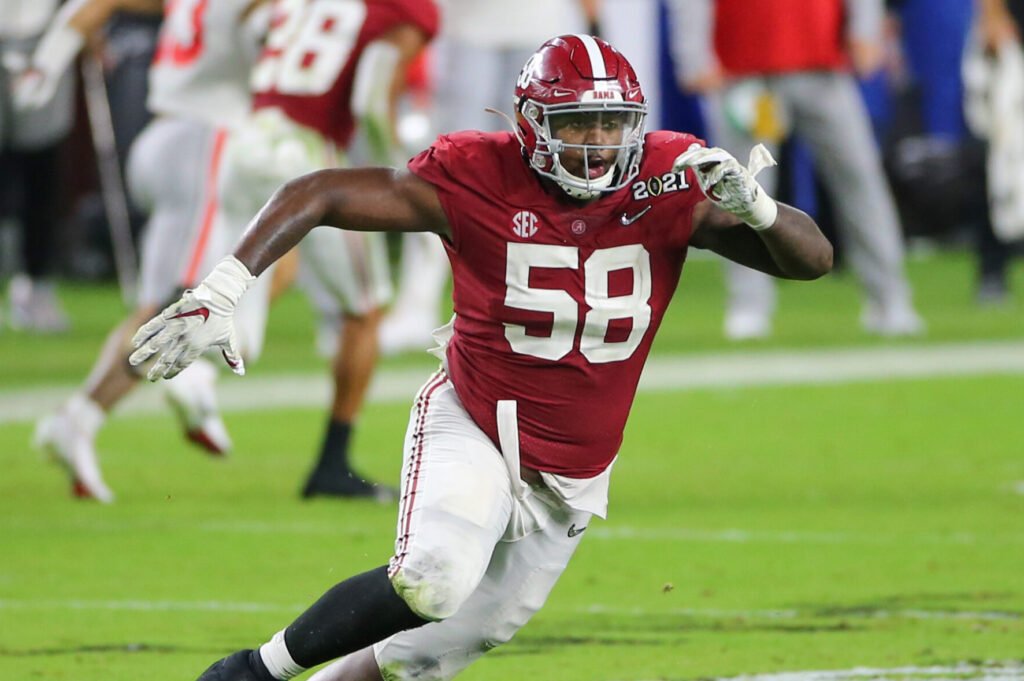 Cardinals: Christian Barmore, DT, Alabama
Barmore totaled 37 tackles, eight sacks and three defended passes in 11 games at Alabama last season. Barmore may be the right choice if the Cardinals wish to save some cap space by releasing Jordan Phillips and to build up a defense that is already becoming more powerful with the addition of veteran JJ Watt.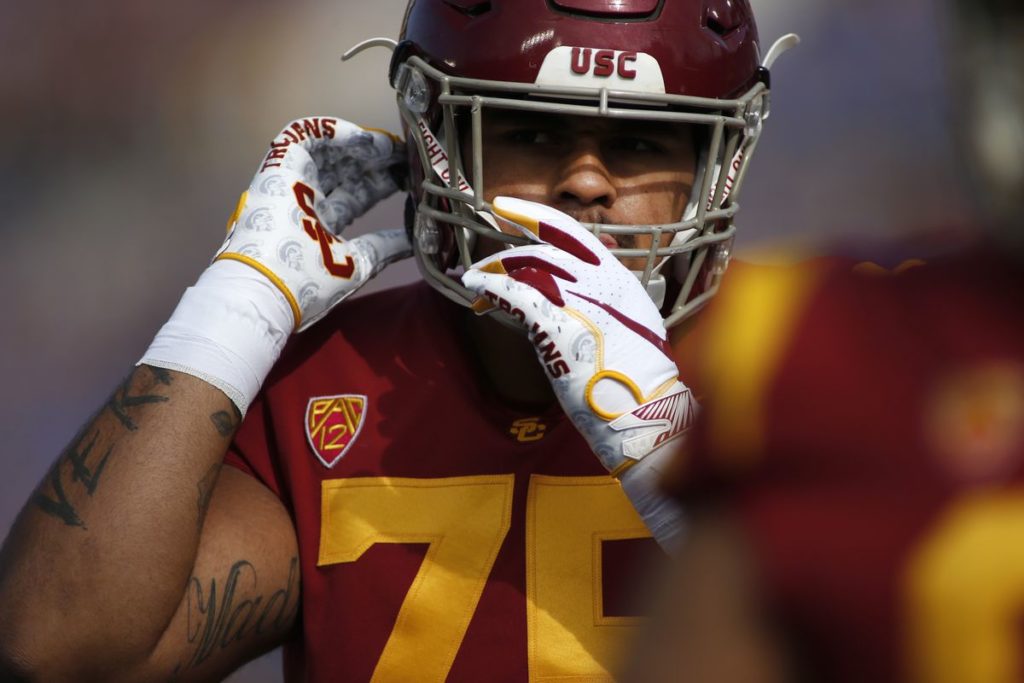 Raiders: Alijah Vera-Tucker, OL, USC
Vera-Tucker has experience at both guard and tackle, making him an intriguing option for Vegas. He has great footwork and has been dominant in the run game. In addition, he's only 20, potentially giving Vegas a player who will provide protection for many years. After trading away Trent Brown, Vera-Tucker would be a player who's difficult to pass up.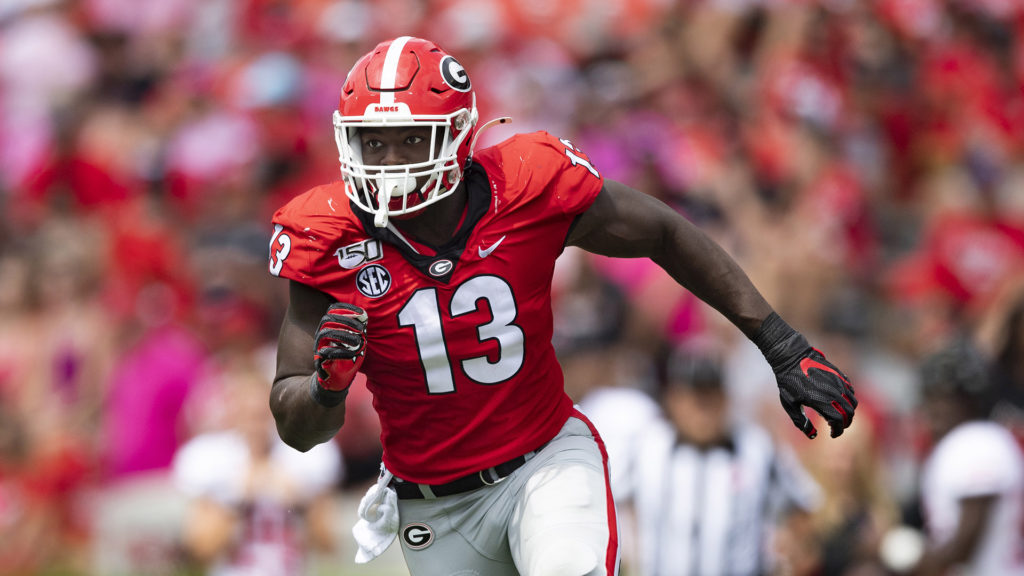 Dolphins: Azeez Ojulari, EDGE, Georgia
I think Miami is going to want to look at upgrading their pass rush. Ojulari is extremely speedy and seems to be a Cinderella fit to what Miami needs. Ojulari is young and did not cease to impress during his past season at Georgia, averaging almost one tackle for loss per game.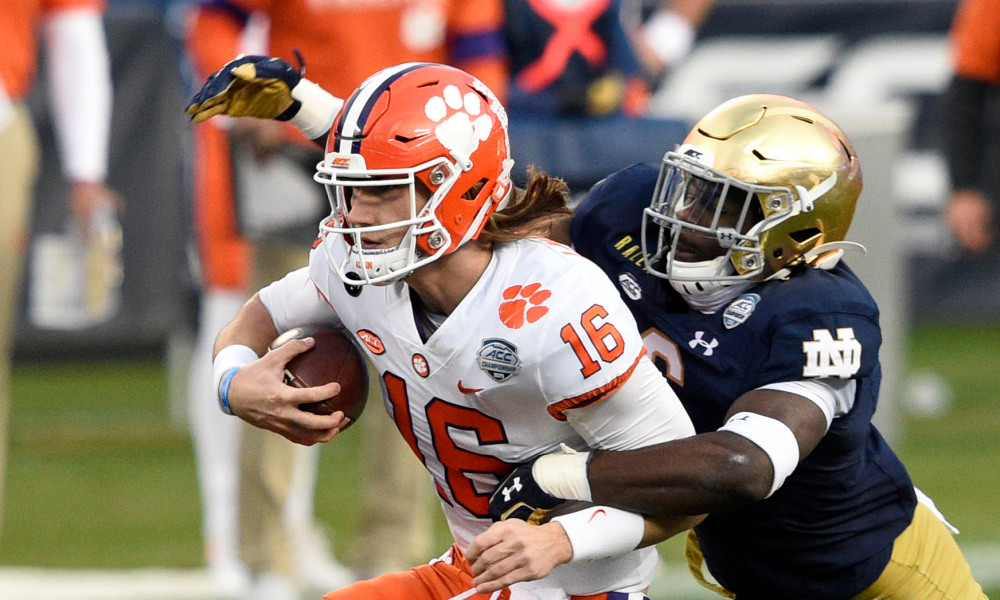 Football Team: Jeremiah Owusu Koramoah, LB, Notre Dame
Washington certainly wouldn't want to pass up on an opportunity for more defensive production. Enter Owusu-Koramoah. In addition to his role as a linebacker, Owusu Koramoah can be played as a strong safety. His explosiveness would make him an extremely valuable pick for the Football Team.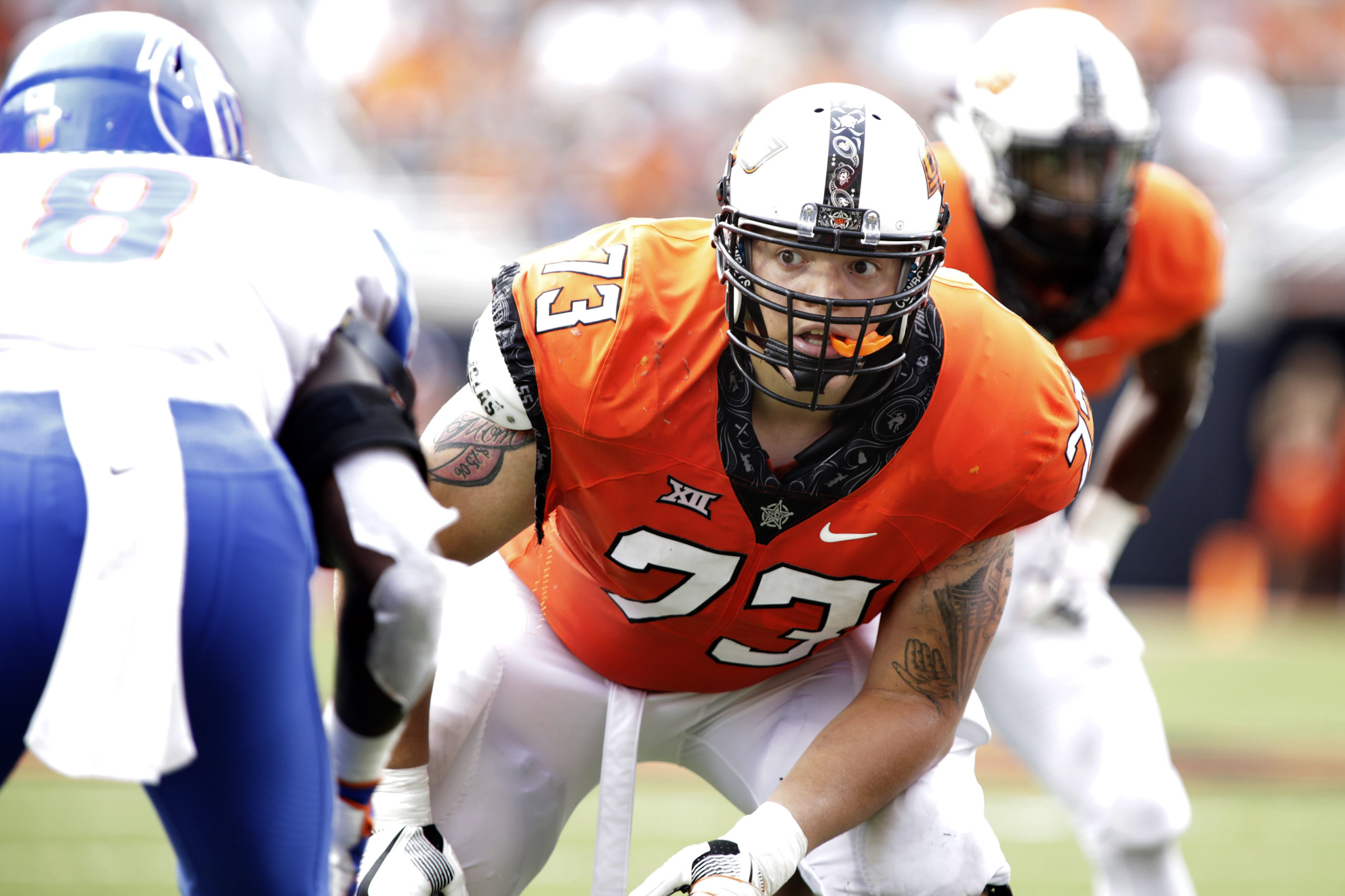 Bears: Teven Jenkins, OT, Oklahoma State
There are plenty of rumors surrounding the Bears trading up for a Quarterback, but I don't see the Bears trading up to an early enough spot to draft Wilson, Fields, or Lance, and I don't see them wanting to trade up for Mac Jones because Jones lacks the mobility needed to survive the Bears' paper-thin offensive line. That being said, the Bears stay at 20 and draft Tackle Teven Jenkins who can serve as a much-needed plug for one of the holes on the O line and protect Andy Dalton.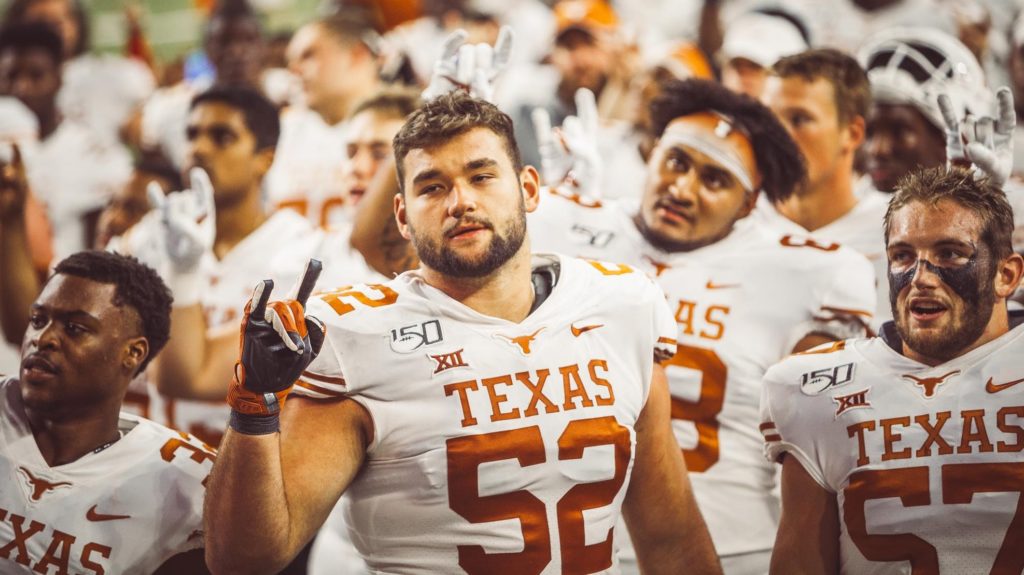 Colts: Sam Cosmi, OT, Texas
The Colts have a vacancy at tackle after losing veteran Anthony Castonzo. Plain and simple, Texas's Sam Cosmi is a big, tall, man to fill the hole for years to come. This pick makes sense for the Colts, who will need maximum protection for new arrival Quarterback Carson Wentz.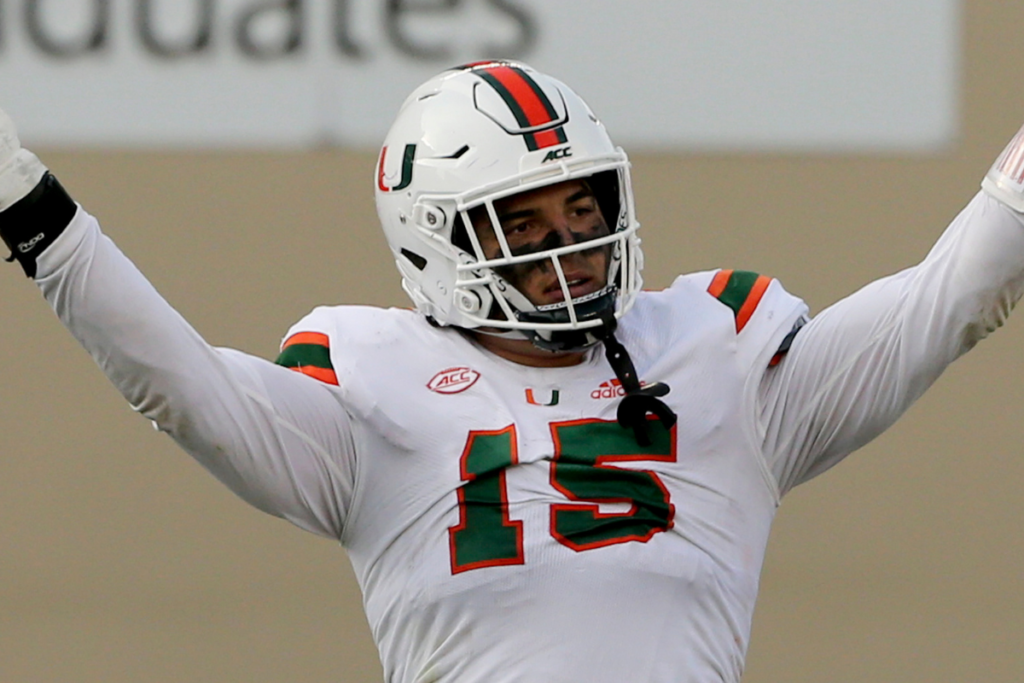 Titans: Jaelan Phillips, DE, Miami
The Titans struggled defensively last year, ranking 30th in both sacks and Quarterback pressures. After transferring to Miami in 2020, Phillips racked up 8 sacks, 15.5 tackles for loss, and a pick. Phillips' skills would add some speed and some spring to Tennessee's slumping defense.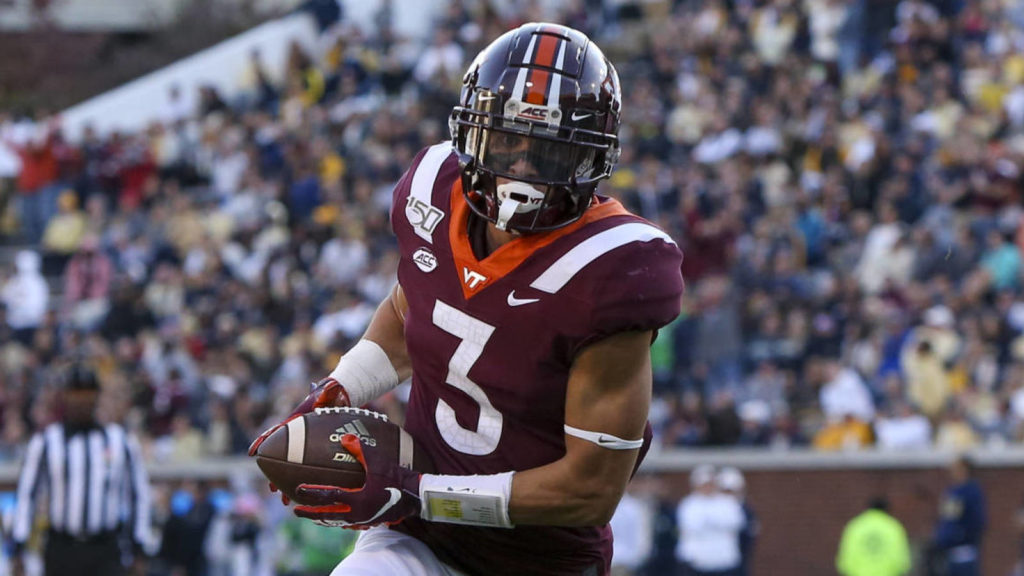 Jets: Caleb Farley, CB, Virginia Tech
Now that the Jets have Zach Wilson, they can fill another much-needed spot with their second first-round pick. Virginia Tech Cornerback Caleb Farley, who once battled with Patrick Surtain to be the best Corner in the draft, seems too good to pass up on here for the Jets. Farley's recent back procedures have hurt his draft stock and would make him an uncertain pick for New York, but I believe his dominance at VT makes him a risk the Jets will happily take.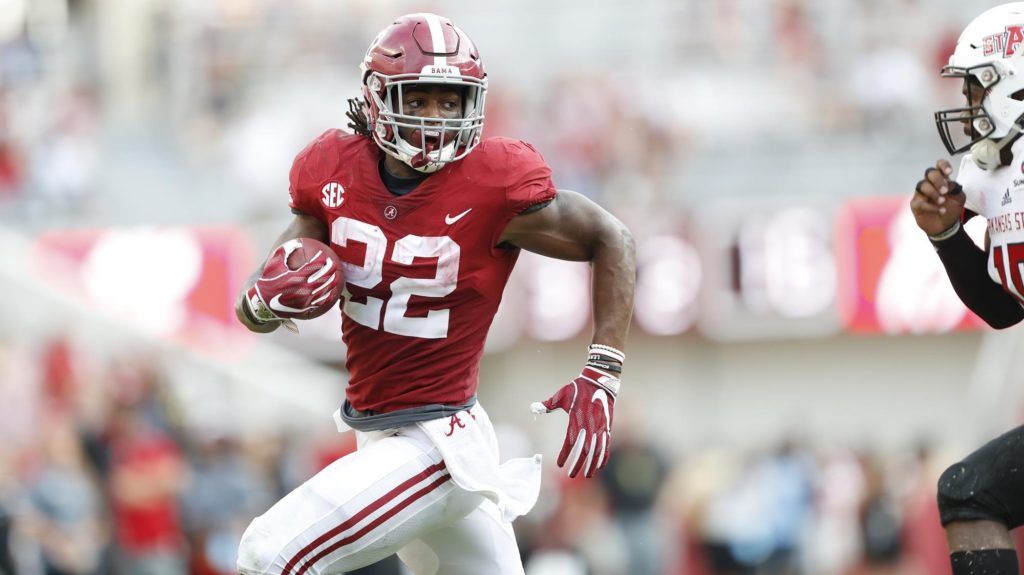 Steelers: Najee Harris, RB, Alabama
I could see Pittsburgh going a couple of different routes here. One great option is Linebacker Zaven Collins, who could upgrade the already dominant defense. The other option, and the one I see them taking, is drafting a top runningback like Alabama's Najee Harris to add another powerhouse on offense.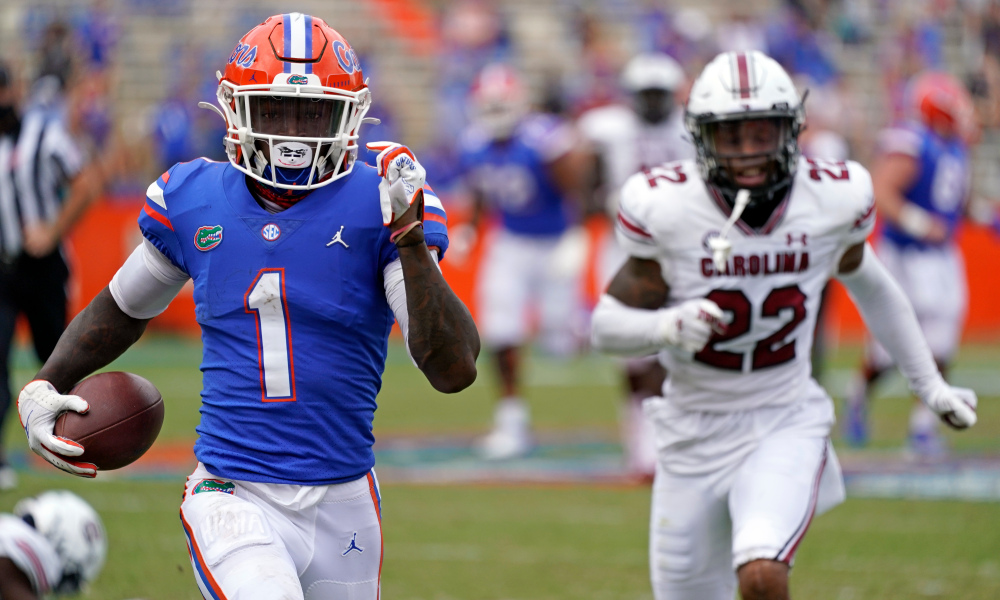 Jaguars: Kadarius Toney, WR, Florida
Toney is explosive, elusive, and has an incredible amount of speed. With the Packers selection coming a few picks later, it is unlikely that he would still be available at the beginning of the next round. The Jags' front office may want to snag Toney here to give new Quarterback Trevor Lawrence a phenomenal weapon to pass to.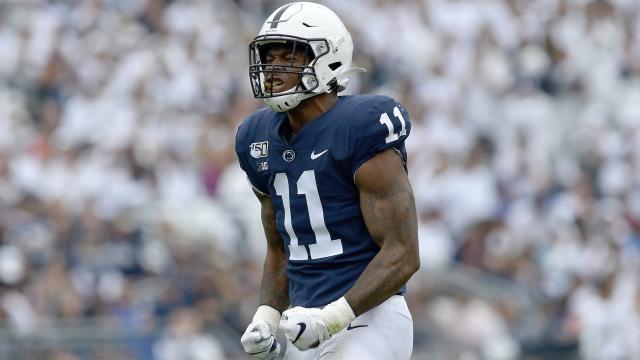 Browns: Micah Parsons, LB, Penn State
Micah Parsons is a beast. What else can I say? He would be an ideal pickup for the Browns defense if he falls this far. Parsons'size and ability to seamlessly tackle allow him to find his home and mature in Cleveland.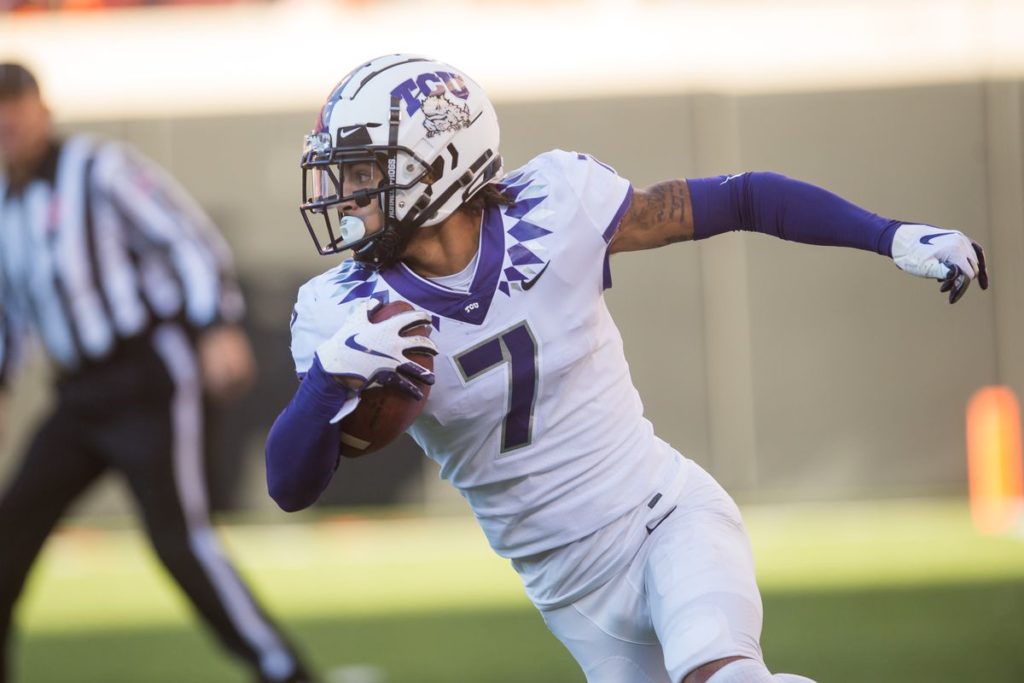 Ravens: Trevon Moehrig, S, TCU
Moehrig is uncontested as the pick to be the first safety off the board in this draft. The Ravens are in need of a versatile player on the back end who can come up with interceptions, and Moehrig is just that. I see Moehrig continuing to rep a purple uniform as he gets picked up by Baltimore.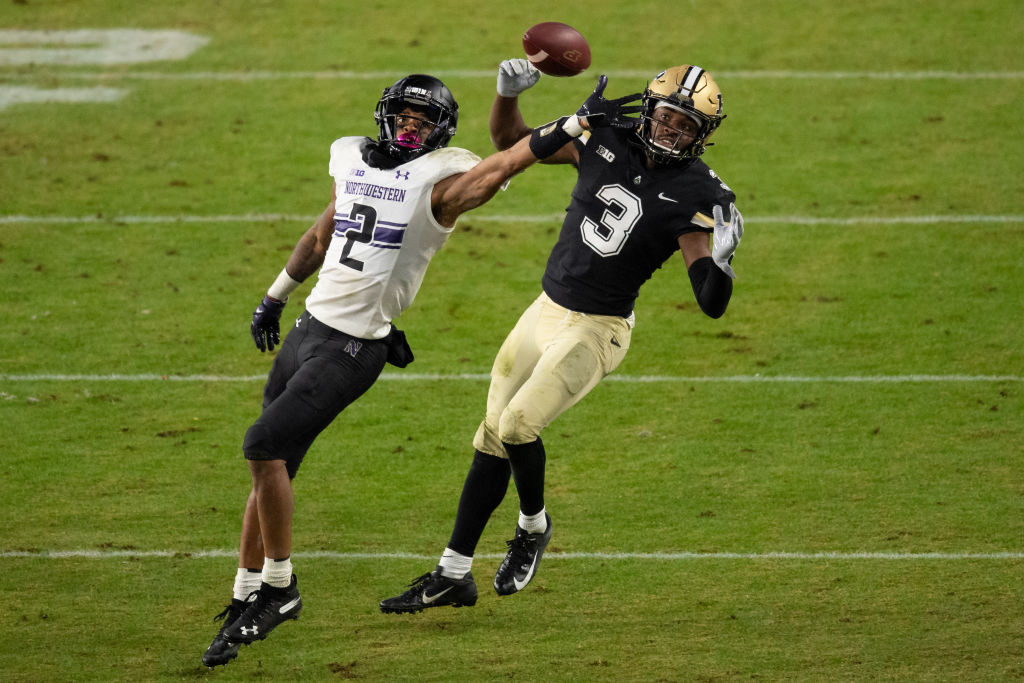 Saints: Greg Newsome II, CB, Northwestern
In a division with Quarterbacks like Tom Brady and receivers like Julio Jones, the Saints need a young Corner to partner with Marshon Lattimore. Greg Newsome can be that guy, having shown an intense work ethic and strong footwork and positioning skills.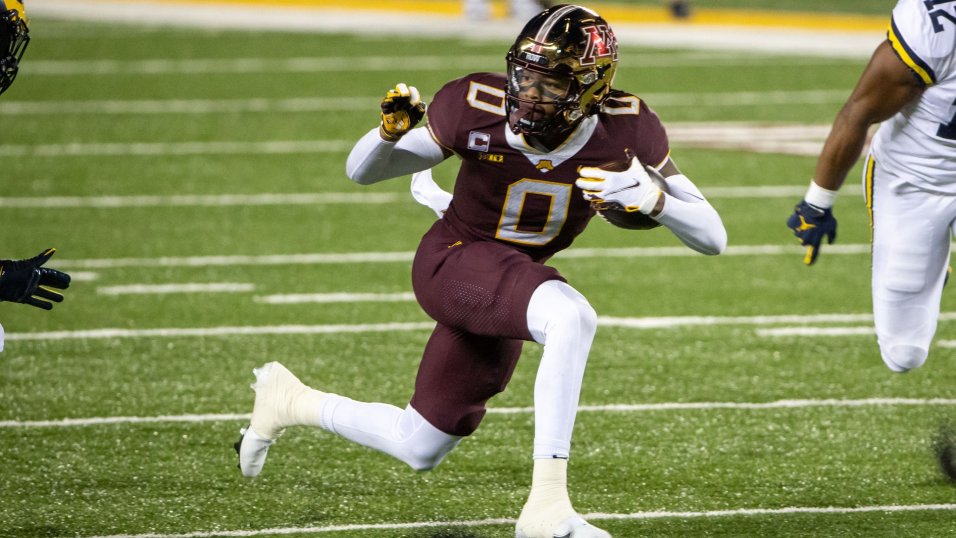 Packers: Rashod Bateman, WR, Minnesota
Green Bay's front office was slammed last year after drafting Quarterback Jordan Love in the first round, who has yet to see a snap. This year, I think the Packers will finally get it right and grab Aaron Rodgers another weapon to go along with Davante Adams. Bateman was an impressive WR1 at Minnesota and would definitely have the potential to flourish under an elite Quarterback like Aaron Rodgers.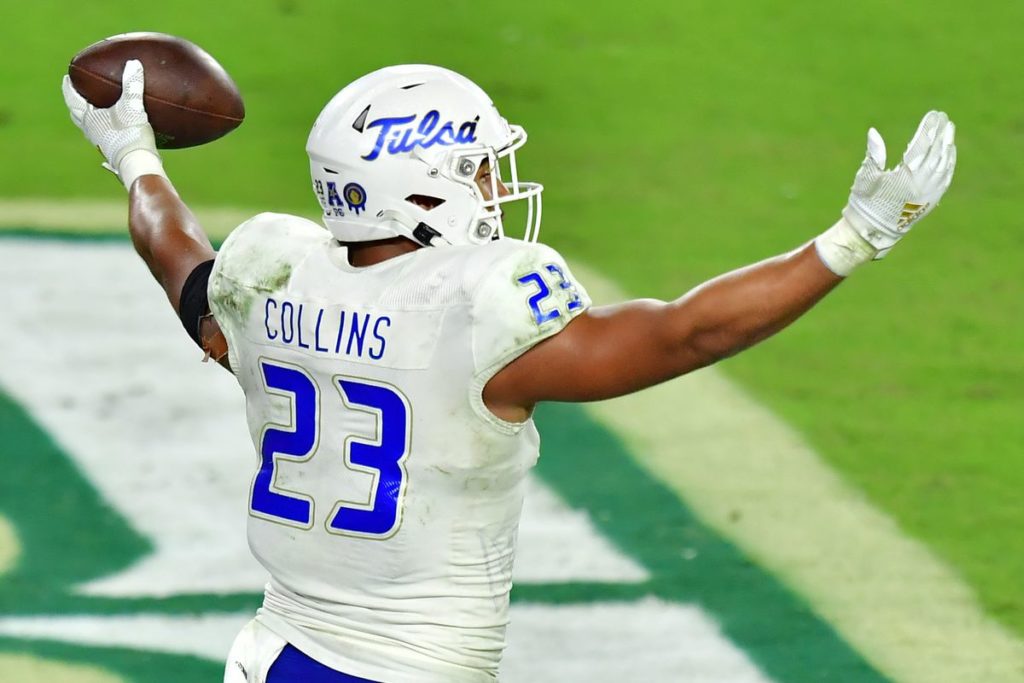 Bills: Zaven Collins, LB, Tulsa
Collins' athleticism makes him extremely thrilling to watch. He can rush the pass and could be utilized anywhere along the line. His gigantic size and strength would allow him to add some extreme power to Buffalo's defense, which Buffalo will definitely look to upgrade after struggles last season. I can see Collins going as early as 16.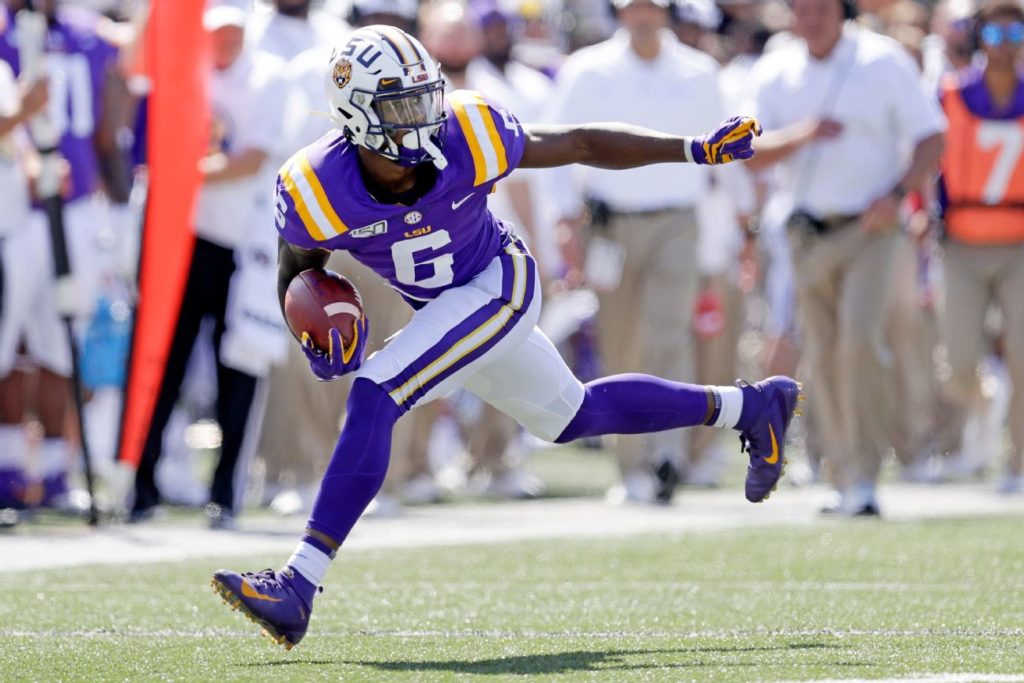 Ravens: Terrace Marshall Jr., WR, LSU
Given the fact that the Ravens have two first round draft picks, they may choose to add a weapon for Lamar Jackson here. Terrace Marshall Jr. averaged 100 yards per game and a touchdown per game despite a tough SEC schedule and would bring some speed to the Ravens receiver corp.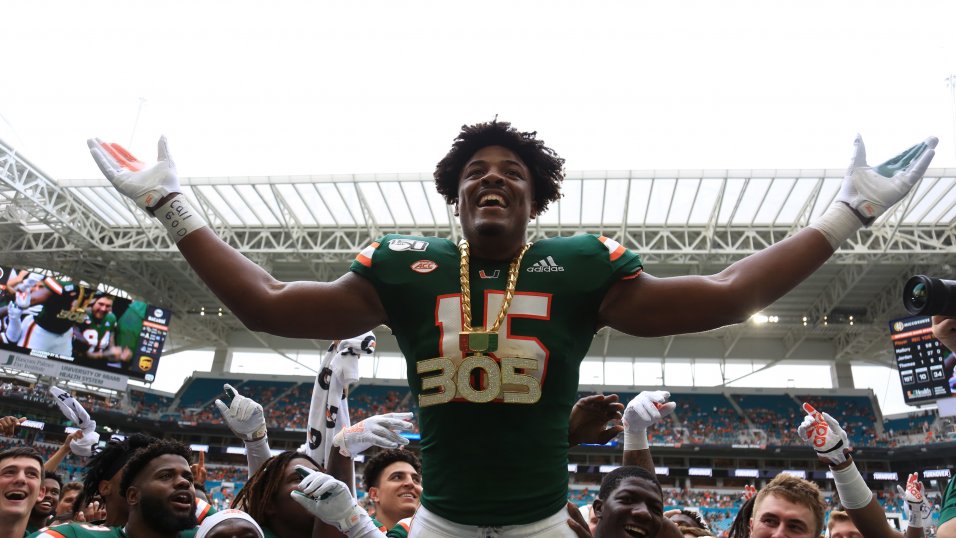 Buccaneers: Gregory Rousseau, EDGE, Miami
Tampa Bay looks in prime shape to dominate next season, with all 22 starters returning for the next season. Rousseau, who recorded 15.5 sacks and 2 forced fumbles in 2019, is an impressive Edge Rusher and would help Tampa Bay to add some youth to its defense.