Addison Trail's fall play this year was "Harvey." Many of AT's theater students took part in the production. To name a few, Lea Staller, Nathan Redmann, Stehaphine Ortiz, and Jack DiDomenic.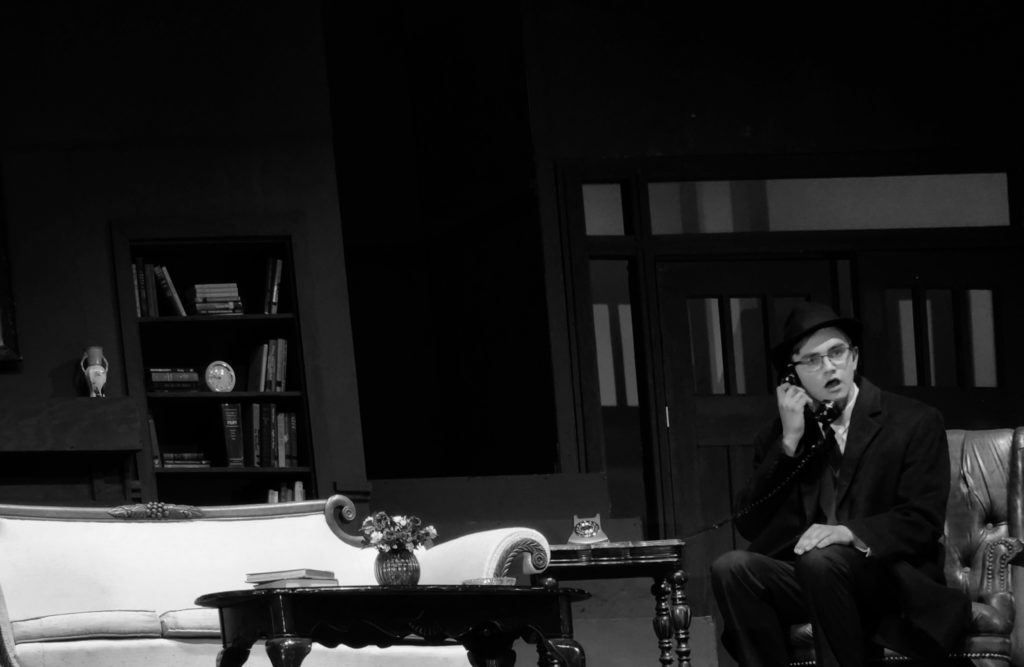 The play followed a man named Elwood who truly believes his imaginary rabbit friend named 'Harvey' is real.

The production is meant to be a comedy, but it also has some dark undertones.

The production was chosen by Alex Holod, who substituted Anna McSweeney in her absence.

"It's one of my favorite plays and I like that it's funny and light-hearted," said Holod in regards to selecting Harvey as the fall play this year.

A wide selection of students auditioned to be casted as an actor in the fall play.

"We had auditions and callbacks in September. It was very tough to cast. We had so many talented people audition. In the end, I was very pleased with the cast I chose," Holod explained.

With such a talented theater group to pick from, a couple of minds had to work together through the audition process.

"Ms. Bossie helped me with the audition process. She was a huge help in making the show come together," told Holod.
AT students involved in the play had a great time showing off their hard work to an audience.

"For me, the most fun part about the production was getting to perform for the audience. Out of all the shows I've been in, performing is always the best part. Finally getting the opportunity to present the show we put tremendous amounts of hard work into is such a wonderful feeling. The surprise of the audience's reaction is always thrilling and rewarding," said Lea Staller who appeared as Veta Lousie in the show.

Outside of the play, the actors enjoyed spending time with the cast and crew behind the stage.

"The most fun of the production was talking and hanging out with all my theater buddies, new and old. Because the show was a comedy I really think it made the atmosphere backstage feel light and fun," said Stephanie Ortiz.

But of course, the play came with its challenges.

"The most difficult part of the production for me was having a big reaction to something that wasn't there. If I saw someone talking to something invisible I don't think I would really care so I really had to let go of any normal reaction I would have and just go crazy, which was difficult for me," said Ortiz.

Despite the occasional difficulty for the actors, they did a great job in making the audience laugh and have a great time.

"Overall, I couldn't be happier. The cast and crew all came together to put on an outstanding production," said Holod.