To celebrate the wonders of Earth and nature, AT's environmental club spread the message of Green Week and Earth Day. In spite of the fact that Earth is in danger, due to the insolence of humanity, the state of the environment is often ignored by the majority of the population. Green Week, as well as Earth Day, focus on educating people about the protection of the planet and other environmental awareness.
"Green Week is a time when different organizations in the US, and throughout the world, focus on educating people about environmental protection, environmental sustainability, conservation and restoration, and practices that can help reduce our carbon footprint," said Daniel Fernadez, the Environmental Club sponsor. "At Addison Trail HS, we center our Green Week celebration around Earth Day."
Education is Green Week's main focus, as educating people about the importance of respectfully treating the Earth and its environment. Education is the first step in helping the Earth heal, as well as preventing more irrevocable and inevitable damage.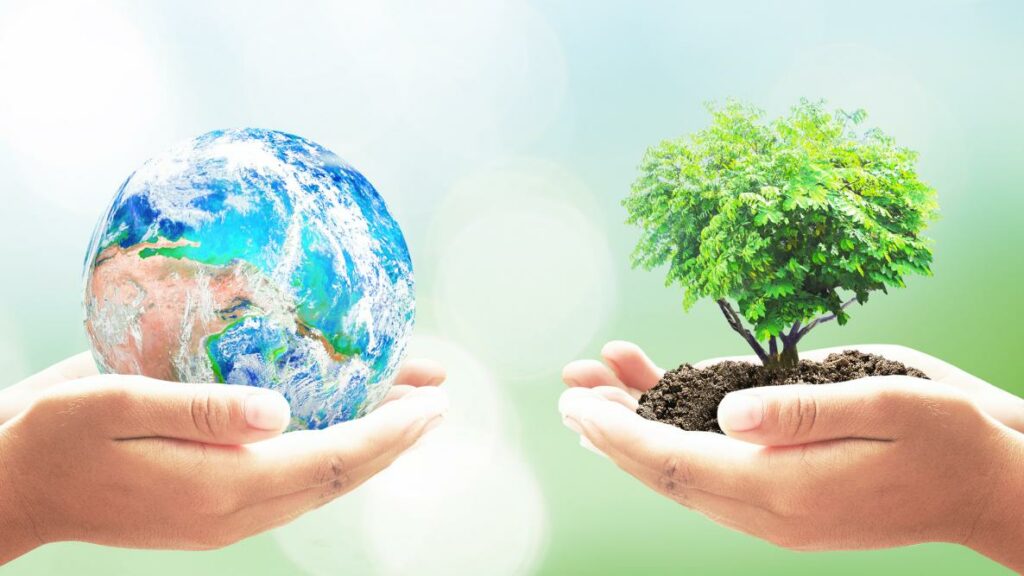 "Environmental Club's focus for Green Week and Earth Day is to help educate and inform AT students about the various practices and actions that one can take to: one, help conserve our local, regional, and global natural resources. Two, connect with nature, and, overall. Three, protect our planet by learning to reduce our carbon footprint," said Fernandez.
After Green Week, the Environmental Club's job does not end. The club is responsible for things such as the end of year locker clean out, in the hopes to limit our garbage contribution.
"One major event that the Environmental Club helps plan, post-Green Week, is Locker Clean Out. During this event, we focus on properly recycling school materials, and collecting items that can be reused by students the following academic year," said Fernandez.
Green Week is an enjoyable time for those who have an interest in the Earth and environment to learn more about it. Even if it is not someone's personal interest, it is an important time to learn how you can contribute to making the Earth a better place to live.
"As the sponsor for Environmental Club for the past 5 years, my favorite part of Green Week is getting to share information on all the various ways in which AT students can help our planet," said Fernandez.
Most people do not see the importance of protecting the environment because they do not believe that it personally affects them, but the impact on our environment affects everyone. If you have any interest in learning about sustainability and what you can do to protect the environment, the Environmental Club might be the right fit for you.
"In Environmental Club we try to learn about our environment and what we can do to help protect our planet. We focus on learning about sustainability, conservation, and restoration practices. It is important to understand how our environment provides us with key resources that every living animal, including ourselves, and plants depend on, such as food, shelter, and various other resources," said Fernandez.